Our GEOART Hangs in the Oil and Gas Industry's Most Hallowed Educational Halls
Over our 25 years, we've had the honor and pleasure to work with the best and brightest minds in geology, geophysics, petroleum engineering and oil and gas law education.  Their collaboration on special projects such as this geologic illustration showing from the Denver formation at 64 million years old to the Precambrian at 1.7 billion years old has been key.  Our oil and gas illustrations and oil and gas animations have been incorporated into curriculum and have helped to expand the next generation's education in the geoscience and technology of the oil and gas industry.
Look for our work at your next campus visit to: Colorado School of Mines, University of Texas, Texas A&M, UT Permian Basin, Texas Tech, LSU, Oklahoma State University and others!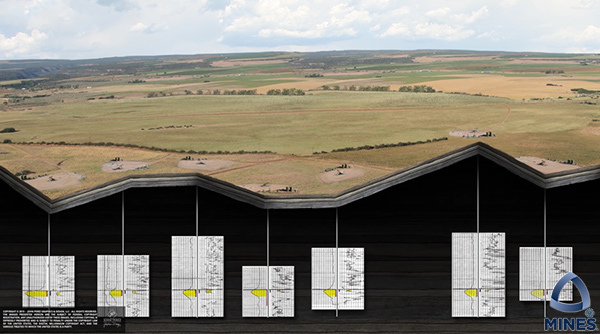 William Fleckenstein, PhD, PE Colorado School of Mines – Petroleum Engineering Dept., EREP Director of Strategic Relationships and Enterprises
"Many thanks to John Perez for this donation. If a picture is worth a thousand words, a great animation is priceless."