Aquifer and Water Management
Groundwater protection and good stewardship of produced water is of utmost importance for both vertical and horizontal drilling and field development. We can create any custom illustration to communicate drilling and completion best practices as well as midstream pipelines, plant facilities and operations to inform executive, employees or oil and gas investors.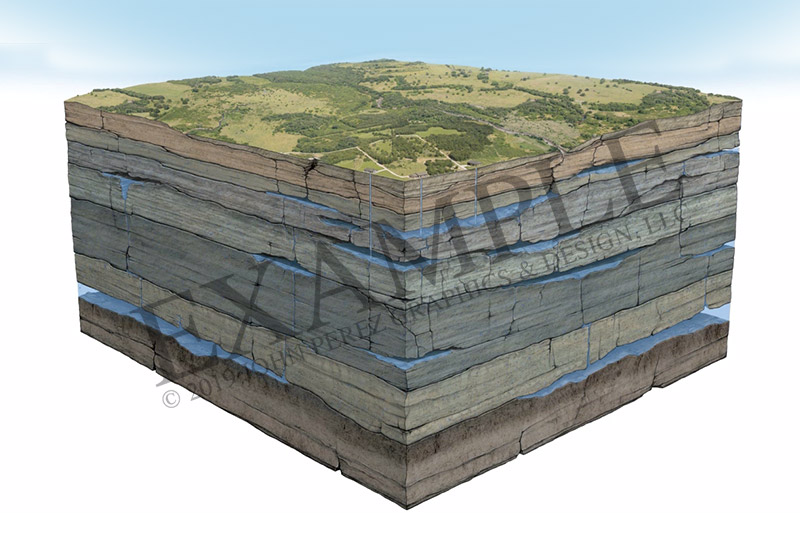 Full Length Animation Aquifer Explained
With over 3,100,000 views, this full length aquifer animation is available to view on youtube. This educational video is one of the best tools explaining an aquifer, and describing how important, and how precious water is all over the world.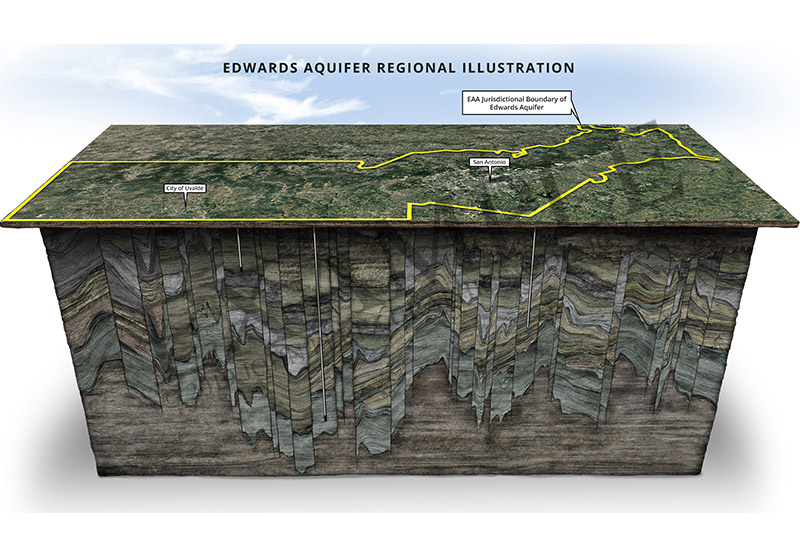 Edwards Aquifer Animation
This animation shows that we love a challenge! We were tasked with using geological and geophysical data to illustrate the incredible complexities in a regional view of the Edwards Aquifer that would be understandable by the general public. This subsurface Edwards Aquifer cross section is shown in relation to the highlighted surface jurisdictional boundary of the EAA which encompasses the cities of Uvalde and San Antonio, Texas.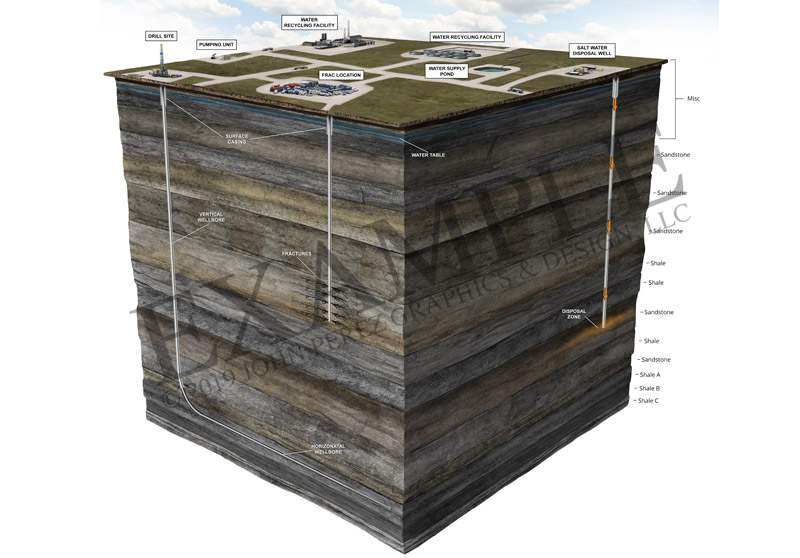 Oil and Gas Water Management Illustration
Very useful overview illustration highlighting midstream integrated produced water gathering, disposal and recycling facilities and a salt water disposal well. Also depicts upstream stacked pay horizontal drilling, a vertical well with enhanced oil recovery and groundwater protection during drilling and development via well surface casing.