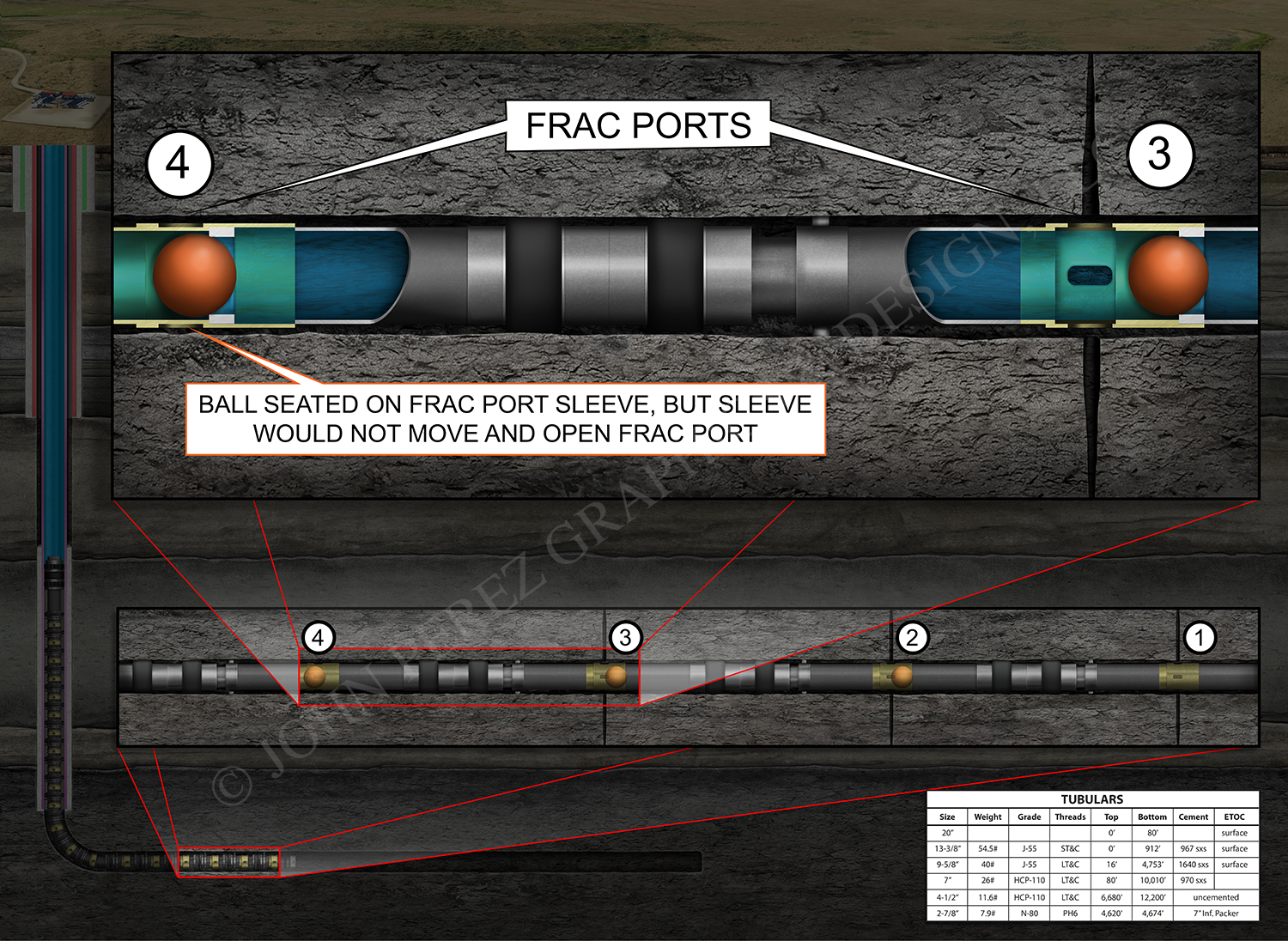 The oil and gas industry is facing a sharp rise in litigation. If you're facing a lawsuit, the outcome is critical for you and your business. Litigation can include personal injury, product failure, and drilling disputes.
No matter what type of legal action you're facing, effectively telling your side of the story is key. Compelling visuals can make the difference when you need to explain the complexities of oil and gas production.
Learn more about the different types of litigation and how the right graphic design can help your case.
Personal Injury Litigation
Jobs in the oil and gas industry require a constant, high level of safety practices. When injuries occur, they're often serious or fatal. A personal injury lawsuit can be costly if you're found responsible for the accident.
Compensatory Damages
Most personal injury damage awards are compensatory. They're compensation for the consequences of the accident for the plaintiff. Personal injury compensation can include:
Medical treatment, including the estimated cost of future care
Loss of income and earning capacity
Property loss
Pain and suffering
Emotional distress
Loss of enjoyment of day-to-day activities
Loss of consortium
Quantifying damages like property damage and medical bills is relatively easy. Other types of compensatory damages, like pain and suffering or emotional distress, are much more subjective.
Punitive Damages
If the defendant's conduct in causing the accident is judged to be intentional or particularly egregious, the plaintiff's award may include punitive damages. The goal of punitive damages is to punish the defendant. Punitive damages are also supposed to be a deterrent to other companies.
Product Failure Litigation
Product liability laws protect people from faulty products. Defective design or flawed manufacturing are some of the ways a product could be harmful. A seller or producer of a product can be liable for failing to warn users about possible risks associated with the product.
Product failure claims from an oil and gas drilling rig accident include:
Injuries from poorly designed equipment, machinery, or tools
Injuries from negligence or carelessness in the construction or manufacture of heavy machinery, equipment, tools, or other devices used on the rig
Compensatory and Punitive Damages
Plaintiffs don't need to prove negligence in a product failure lawsuit. In a strict liability case, plaintiffs only need to demonstrate that a defective product directly caused their injuries. The types of damages a plaintiff can receive are similar to the damages in a personal injury lawsuit, including:
Medical expenses
Loss of income
Property loss
Pain and suffering
Disfigurement
Disabilities
Mental Anguish
Loss of consortium
Punitive damages are also possible in a product liability lawsuit. This is especially likely in high-profile cases.
Drilling Rights Litigation
Litigation over drilling rights can cover a variety of issues. Disputes over land lease boundaries are one common source of lawsuits. Surface and subsurface ownership disputes are other sources of litigation.
Drilling disputes can involve government regulators as well as the court system. The legal issues can be very complex.
Compensatory and Punitive Damages
The damages a plaintiff will receive in a drilling rights case are typically compensatory. The type of compensation depends on the details of the case. Possible types of compensatory damages include:
Property damage
Loss of land value
Loss of reserves
Value of improperly taken resources
Jury awards can be significant. A recent judgment awarded almost $40 million to the landowner who filed the lawsuit.
Punitive damages are possible in drilling rights cases. Punitive damages usually depend on proving the defendant was negligent in causing property damage or other wrongdoing.
Defending Against Oil and Gas Litigation
An effective defense in oil and gas litigation is critical to protecting yourself and your business. No matter the type of lawsuit, the consequences of losing the case are costly.
Defending Against Personal Injury Lawsuits
In a personal injury lawsuit, you need to counter the plaintiff's claims that you were negligent. The burden of proof is on the plaintiff to show your negligence. The plaintiff will be trying to prove that:
You owed the plaintiff a duty to act with reasonable care
You violated this duty by some action or inaction
The breach directly caused the plaintiff harm
The burden of proof for civil cases is less than for criminal ones. You don't have to establish your innocence. You just need to counter the plaintiff's claims that you're "more likely than not" liable for the damages.
Defending Against Product Failure Lawsuits
Product liability lawsuits have several typical defense strategies. The defendant can argue that the plaintiff is alleging a duty beyond what's reasonable to guarantee a safe product. If the user modified the product, the defendant can try to demonstrate that the modifications caused the product failure.
Another defense is to argue that the plaintiff misused the product. A comparative negligence defense attempts to show that the plaintiff was at least partially responsible for the damages that occurred.
Defending Against Drilling Rights Lawsuits
The best defense for a drilling dispute depends on the type of lawsuit it is. For ownership and lease boundary disputes, clear documentation of the rights involved is key. If the plaintiff argues that the defendant violated the terms of a lease, the defendant has to provide convincing evidence countering that claim.
Using Graphic Design to Help Your Defense
A successful defense depends on clear and convincing evidence. Oil and gas illustrations are an effective way to present your side of the story.
Judges and juries can have trouble imagining things they've never seen and may not know much about. Oil and gas graphics can present complex information in a way that's easier to understand. A technical oil and gas 3D animation or industrial animation can help with visualizing facilities and operations.
Maps and cutaway diagrams make mineral rights and ground ownership easy to see. Audio and sound effects with the animation are another way to communicate important facts in a more compelling way.
Finding the Best Oil and Gas Illustrations for Your Litigation Needs
No one wants to be involved in litigation. Oil and gas litigation can be particularly complex and expensive. The right images can make the difference in your case.
John Perez Graphics and Design is the clear choice when you need oil and gas graphics. Our graphic design team has over 80 years of combined experience in the oil, gas, and mining industries. We'll help you communicate your side of the story with maximum effectiveness.