Testimonials
Just a few of the things real customers have to say about us!
We recently used John Perez's graphics in a complicated jury trial involving parted oil field casing pipe, drilling and completion issues. It was a week long jury trial in a rural parish. Mr. Perez's detailed graphics were critical in teaching the jury different aspects of drilling and completing oil wells. Ultimately, Mr. Perez's graphics helped us obtained a very successful result for our client. Mr. Perez was able to get us the graphics we needed on a short deadline. Thank you to Mr. Perez and his team.

J.P. Graf
Gordon, Arata, Montgomery, Barnett, McCollam, Duplantis & Eagan, LLC
"We would like to express our sincere gratitude and appreciation for the outstanding graphic design work that was recently completed by John Perez Graphics and Design for our company, Pilot Water Solutions.
The task at hand was to create a schematic in the Delaware basin that highlighted differences in casing design and depths between our wells, aquifer wells, and production wells.  This was a process that required exceptional attention to detail, with a very tight deadline. Despite the time constraints, John Perez Graphics and Design was able to produce high-quality designs that surpassed our expectations.
Not only did the designs meet all our requirements, but they also captured the required geologic and operational detail perfectly.
The entire process was seamless and effortless, as John was extremely responsive to our feedback and worked tirelessly to make sure that every detail was perfect. Their dedication to excellence and commitment to delivering on time was truly remarkable.
Overall, we are thrilled with the results of this project and we would highly recommend John Perez to any organization looking for exceptional graphic design work. Their talent, creativity, and professionalism are truly second to none, and we look forward to working with them again in the future."

Greg Easley
VP Engineering, Pilot Water Solutions
John and his team did an excellent job bringing our client's story to life.  In a complicated Oil and Gas explosion, we needed an animation that was both sophisticated as well as simple enough for a jury to understand.  John's team delivered!   Explaining these concepts with stunning visuals that showed a progression of action was right in the team's wheelhouse. The animation was slick, professional, and digestible.  Best of all, they were excellent in the editing phase, tweaking the animation until it was just right.

Kurt Zaner
Partner/Co-Founder, Zaner Harden Law
John Perez Graphics and Design, LLC generously provided several academic departments at Colorado School of Mines with images and videos that will enhance teaching and learning, particularly in the areas of energy and resource exploration.  The images and videos, which are of the highest quality, allow students and researchers to visualize processes in 2 and 3D, and we are grateful for this generous and useful donation.
Jennifer L. Miskimins, PhD, PE
Department Head of Petroleum Engineering

Wendy A. Bohrso, PhD, PG
Department Head of Geology and Geological Engineering
The John Perez Graphics & Design (JPGD) team delivered an excellent product for us, developing an animation that explains both the geology and prospect development concept in a way that a single illustration cannot. I am very grateful for there out of the box thinking and collaborative approach on our project. I highly recommend the JPGD team and would not hesitate to work with them again.

Richard Tiley
Business Development Manager Wellesley Petroleum - London
John Perez Graphics & Design ("JPG") recently designed and generated a website for my engineering consulting company. It was a pleasure to work with JPG because they understand "oilfield" language. They understood the ideas and concepts which I wanted to portray on my website and had the graphics to go along with those ideas and concepts. The website was completed in a timely and very professional manner for a reasonable price. My hat is off to JPG for a job well done! I highly recommend JPG for your oilfield publications, graphics, and mapping applications. Their expertise in these areas is second to none!!

Denny Migl, P.E.
Denton Engineering, LLC - Registered Professional Engineer Petroleum and Natural Gas
We have worked with the talented group at John Perez Graphics & Design, LLC (JPGD) for over 20 years. Their attention to detail and strive to take it to the next level is unmatched. The JPGD team is committed to customer satisfaction and on time delivery. The artistic design, animation capabilities and overall industry knowledge and experience, makes the JPGD team the "go to" firm. They have made a difference over the years in our branding and ability to tell the Core Lab story.

Gwendolyn Y. Schreffler
Senior Vice President, Corporate Development & Investor Relations, Core Laboratories
Union Jack Oil plc is a London Stock Exchange AIM listed company. We have worked with John Perez Graphics & Design, LLC for several years and have an excellent working relationship.
When you commission the John Perez Graphics & Design team on a project you know that they're going to deliver an accurate, visually appealing final product. One only has to take a look at their website to understand the quality of their work, and their knowledge of the oil & gas industry. They understand the science, and the need to communicate project details to the investment community.
From start to finish, our projects were given every attention to detail that one could expect. Regular communication was normal and in-depth proofs were presented at various stages.
Union Jack Oil plc are UK based and the time difference between the two continents was no impediment whatsoever. The end product was amazing, and we look forward to working with John and his team in the near future.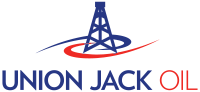 David Bramhill
David Bramhill
We at Texas Tech have been utilizing John Perez Graphics for quite some time now. I remember about 10 years ago I started utilizing John's videos I found on various oil companies' public relations websites to introduce students to various aspects of drilling and completion. The videos are perfect for introducing students to basic oilfield practices and procedures. Recently, we purchased the whole suite of videos for the Petroleum Engineering department and the School of Law.
All the videos are used extensively in teaching sophomore and junior students. The illustrations, while easy to understand, are technical enough to give our young petroleum engineers a greater understanding of drilling and completing wells. We then can take that basic understanding and develop the full engineering and technical understanding and knowledge for that particular subject. In addition, the geoscience, facilities and salt water disposal aspects are very easy to visualize given the incredible 3D aspect of John's videos. We utilize John's videos in our lobby for visitors to understand and see what the oil business is all about. The videos also help people understand the complexity of our business and why it is so important to continue to develop oil and gas resources in the United States. John Perez Graphics has also donated additional illustrations and videos to the university.
Marshall C. Watson, Ph.D., P.E.
Roy Butler Chair/Department Chair Bob L. Herd Department of Petroleum Engineering Texas Tech University
The team at John Perez Graphics & Design did a superb job on taking our custom reservoir and seismic velocity model used for Carbon Sequestration Usage and Storage (CCUS) and turned our model into an attractive geological illustration that clearly communicates our message of the importance of high-resolution imaging and monitoring of the subsurface.
We interfaced the John Perez Graphics geological illustrations with our velocity and flow models forming a very attractive transition from geology to velocities and finally to reservoir engineering models working closely with John Perez and his team. John Perez was extremely easy to work with and we highly recommend his and his company's services. You will not be disappointed.

Björn Paulsson, Ph.D.
CEO & President Paulsson, Inc.
John and his team provide spectacular graphics that are useful for portraying concepts to the non-geologists and geologist alike. I have used his graphics to highlight the need for our research projects to our sponsors. Students have looked at the images and said 'oh, now I understand why I need to characterize the geology'.
Dr. Christopher K. Zahm
Bureau of Economic Geology - Jackson School of Geosciences - The University of Texas at Austin
John and his team are outstanding. We presented them with a rush litigation animation project involving highly complex geological and engineering facts that had been developed over more than 10 years of litigation. Following a meeting with our team of experts and attorneys, they were able to transform mountains of data into a stunning depiction of gas and water movement through a highly fractured formation and the impact of development on fluid movement. John's team was in constant contact throughout the proofing process, listened intently to our ideas, and turned them into reality. The end result was a series of animations, all of which were used in trial, that helped bring expert petroleum engineering and geology testimony to life and made the complex understandable to a jury of lay persons.  Thank you to John and the staff at John Perez Graphics for meeting our demands, beating our deadline, and exceeding our expectations.

Richard A. Olmstead
Partner, Kutak Rock LLP
Dear Mr. Perez,
I would like to take this opportunity to complement you on the many projects that you have delivered to my firm. These projects are of wonderful quality and have been delivered on time, a few times with shorter times than either one of us would prefer.
Quite a number of the animations that you have created for our firm have been used in litigation support. I can say that we have, to date, never lost a case utilizing the animations. These animations have allowed me to explain to a jury precisely my view of what happened and why. While forensic engineering is not comprehended well by the average juror or even the judge in a lot of cases, the animations that you have created for my firm have been very realistic down to the exact positioning of equipment and having it look exactly as it did at the time of the incident in question.
The animations that you have created for our firm have been accepted as demonstratives in every case, where we have submitted them as such, by the court. I strongly recommend the use of these high-quality animations. We hope to continue this relationship for many years to come, it is proven to be very successful. Please pass along my complements to your staff.

John P. Hughett, P.E.
President - Hughett Engineering Inc.
As the instructor of the Petroleum Technology department at WTC, I have used a wide variety of graphics and animations from John Perez Graphics.  Just recently, I needed illustrations of artificial lift methods for one of our second-year courses, and I was blown away with all the different options that were available.  John provided detailed schematics that directly represent the scenarios we cover such as, natural gas injection, CO2 flood, waterflood, and more.  Furthermore, John offered our young program two additional free schematics, relating to horizontal and offshore drilling, that will be added to our curriculum allowing first-year students to visualize what is happening under the surface.  I cannot thank John enough for the donation to our petroleum technology program. I look forward to working with John Perez Graphics in the future to further build on our resources for the students.
Dana Fahntrapp
Petroleum Technology Instructor
John and his team provided us with an amazing product. The graphics are remarkable and effectively convey all the geological/production messages we had in mind at the beginning of the project. Communication was excellent and final edits/additions were promptly implemented.
Due to severely depressed oil prices, the team completed 15+ hours of final edits at no cost to us.
Thank you again for delivering such an excellent product and for displaying great professionalism throughout the project

Marco Martines
Geological Lead - Exploitation of Occidental of Oman
– I have been using your firm's graphics and animations in the oil and gas law classes I teach at LSU, and they have been a big help. Many of my students have no oil and gas industry background, and some of them have never taken a geology course. In one of my classes, we recently were discussing a legal dispute that involved a water flood operation. Most of the students had never heard of a water flood operation and several had never heard of secondary recovery. I used your animation to show the students how such an operation works. The animation helped the students understand and visualize the water operation, and after that they were able to understand the case better. I would like to thank John Perez Graphics & Design for the generous donation of the oil fieled education animations to our school.

Keith B. Hall
Director of Mineral Law Institute, Campanile Charities Professor of Energy Law
I started working for Venado Oil & Gas as the Director of Administration and one of my first tasks at hand was the development of the company website. My knowledge of website design and working in the oil and gas industry made this task very challenging. The decision to contract John Perez graphics to design the website was absolutely the best choice we could have made for several reasons such as extremely professional staff, experts in all areas of the oil and gas industry and over the top graphic options. I have been getting compliments on this website going on three years.

Paul R. Janacek
Venado Oil & Gas, LLC
I teach the oil-and-gas law courses at Texas Tech School of Law, and it is the rule rather than the exception that my students start my courses with little or no familiarity with the oil-and-gas business. In fact, more often than not, they know a lot that isn't so! To be able to effectively teach the law on a subject that is foreign to students to begin with can be a particularly daunting challenge. I illustrate a lot of my teaching with drawings, maps, and diagrams because providing a visual component to accompany the relevant text can really help students understand the subject much more quickly and clearly. Towards that end, I have used several animations produced by John Perez Graphics & Design and cannot overstate how well done they are. In addition to being pleased with the outstanding quality of these animations, I am also very grateful to John Perez for his generosity in donating animations to the law school for our use. If a picture is worth a thousand words, then a John Perez animation is worth a shelf of books.

William R. Keffer
Janet Scivally and David Copeland Endowed Professor of Energy Law, Director of Energy Law Programs, Assistant Director of Bar Preparation Resources, Texas Tech University School of Law
I have admired the work of John Perez Graphics for many years and finally had an opportunity to utilize their services in creating a presentation.  I was asked to give a presentation at a large conference and wanted to deliver a "wow" presentation to a non-oil and gas audience.  The presentation needed to explain some of the complexities of our industry that could be easily grasped by people unfamiliar with what we do.  I sat down with the John Perez Graphics team for an afternoon of brainstorming on a white board in their conference room, followed up with them to review their ideas and then let them work.  In a few short weeks they delivered an incredible presentation with phenomenal graphic animations and artwork.  It made me say "wow".
John and his team were great to work with; flexible and collaborative.  Their creativity is unsurpassed.  I gave the presentation to the conference sponsors and organizers that have been holding this annual conference for the past 10 years and they commented that this was by far the best CEO presentation they had ever seen.
If you want to hold an audience's attention and keep them off their cell phone during your presentation, let John Perez Graphics team help you out.  They are amazing!
Jay Still
CEO & President - Guidon Energy
John, You and your Team did a remarkable job – You guys and Gwen and Her Team have turned out the most impressive Annual Report EVER !!
Thanks and we look forward to working with your Team again next year……

David M. Demshur
Chairman of the Board & CEO - Core Laboratories
corelab.com
John once again provided us with some beautiful graphics which will be very useful in illustrating some of our plays in West Texas. We have imposed some tight deadlines for him, and he has always delivered.

Michael White
Geological Team Lead - OXY
I enjoyed working with your crew on the CSM project. The results occupy a prominent spot in the lobby of the new Petroleum Engineering Building for all to admire. Thank you for the opportunity.

Robert J. Weimer
Geology Professor Emeritus, Colorado School of Mines
– The illustration looks OUTSTANDING! I don't foresee the need for any changes at this point, at all. The project was initiated on December 9th with a drop dead completion date of February 6th. Although the project grew in scope, your team still delivered on time! Again, thanks to you and your team. You made my geologic visions a reality, and it looks awesome!

Brian W. Wilhite
Geological Research & Strategic Planning, Woolsey Energy
– Thanks so much. This has been a good project. Please pass on my gratitude to all the staff that worked on this – as you probably know, they are a talented bunch!!!

Tim Rasmussen
MDU Resources Group, Inc.
The response we received from the opening video for our conference was overwhelming. The Perez combination of drilling and completion graphics combined with high impact animations and music was beyond what anyone in our audience had ever seen before. Thanks so much for far exceeding our expectations.

E. Russell (Rusty) Braziel
President RBN Energy, LLC
– TIPRO has had the pleasure of partnering with John Perez and his talented team for more than five years. Each year, they have been the lead designers for our association's membership directory, creating designs that help capture the essence of our organization in images which far exceed our expectations. In addition, John Perez has helped TIPRO with development of marketing materials for awards ceremonies as well as advertisements featured within national publications. We consider ourselves fortunate to have access to a design team that holds such vast knowledge of the oil and gas industry, in addition to their extensive database of images generated by talented photographers and artists, which establishes a heady combination providing endless choices of industry-targeted marketing that sets a standard hard to achieve elsewhere. I can confirm that we have received the final image from your website. Thanks for all your efforts during this project and for meeting our deadline successfully

Joanne Reynolds
TIPRO
– This was our first experience with John Perez Graphics, and we could not be more pleased. Mr. Perez and his team went above and beyond to provide us with a licensed schematics image needed for a tight deadline. We appreciated the timely updates, verbally and electronically, on the status of our request. Thank you.

Bev Trittin
Upper Great Plains Transportation Institute, North Dakota State University, Fargo
– John Perez Graphics & Design was able to interpret an idea I had for a logo for many years and implement it. I just handed it out on business cards at a conference and received numerous compliments. They worked hard to understand my ideas and translate them into a professional and curative logo that illustrated the fundamental business of Integrated Geophysical Interpretation, Inc.

Nancy House
President, Integrated Geophysical Interpretation, Inc. LLC
John and his team are great at what they do. I'm very happy with the artwork, logo, and overall layout of the site. What probably pleases me the most is the ease of use of the site as I was concerned that making changes or adding pages would be very complicated. It is not! Adding photos, pages, making changes is very simple. Thank you John Perez and team for giving my business a great looking web presence!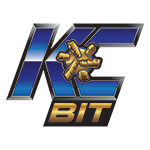 Kathy Candelaria
Owner, KC Bit & Supply, LLC
kcbits.com
John,
Your new Permian Basin animation continues your history of evolving graphics that capture the essence of new technology being applied to our industry like no other.  The images are top quality and have continued to improve since we first contracted with Perez Graphics to design our Grayhawk Energy logo in 2004. Thanks again for your help and especially to make modifications along the way and meet our tight timeline for the DUG Permian Conference presentation.

Cory Richards
CEO - PT Petroleum, LLC
John Perez and his team provide professional service with quick response times.  They designed our website which gives us a much better web presence and we are very pleased with it.  We would highly recommend John and his team.


James R. "Jay" Young
President & CEO - King Operating Corporation
kingoperating.com
John and his team were very communicative and diligent in ensuring that our project would be completed to our standards and in a timely manner.  We are very pleased with the outcome, and will be using John Perez Graphics and Design in the future.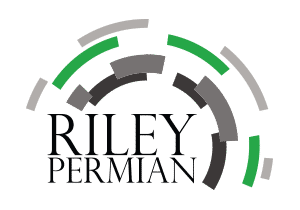 Kevin Riley
COO & New Ventures - Riley Exploration Permian, LLC
Always a pleasure to work with John Perez for graphics and logo design! I highly recommend him for logos, pitch decks, investor materials, websites, litigation and any oil and gas graphics!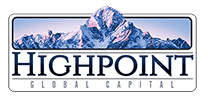 Laura Freeman
Highpoint Global Financial
"We were looking for a fresh/modern logo look on an existing brand. John and his team were able to understand the mental image we were projecting through words and deliver an image that was exactly what we were thinking. Answer a few questions up front, and they were able to deliver a finished product all through email in a quick manner. We are extremely satisfied with the results, and look to use them again in the future.

Chad Ford
VP of Rumble Minerals, LLC
Just recently, we were faced with creating a magazine ad within a very tight time frame.  We hired a professional photographer to go out and shoot images for us but, quite simply, the images lacked "romance" and did not "speak" to us.  Perez Graphics has such an unsurpassed ability to capture the oil & gas industry graphically that we approached them to assist us.  John jumped right in and made it happen!  I was most impressed with his professionalism, personable nature, quick turnaround and ability to creatively meet our needs with such ease.   We received a very positive review of our ad, from the magazine, and eagerly await the publication to see it in print.
Thank you again to John, and his team, for a job well done and I look forward to utilizing the services of Perez Graphics again, in the near future!

Carmen Etchart
Corporate Secretary, RENAISSANCE OIL CORP. Vancouver, BC Canada
The John Perez Graphics & Design team made this a very simple process. We told them we wanted a new logo design and that our members all had different ideas but we wanted an idea from a professional. We turned to their expertise in graphic design and they provided the perfect logo for our company. But what sent it off the charts is the animated video they created for our logo. Everyone was very excited. We will be using John Perez Graphics for our future projects.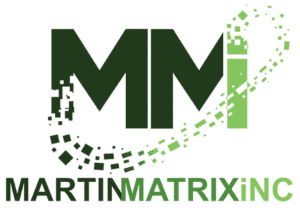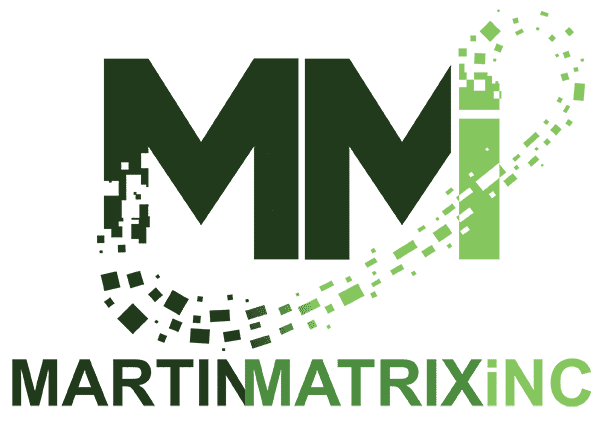 Tony Martin
President - Martin Matrix Inc.
I absolutely love John Perez Graphics, and I heartily recommend them to everyone I know!
We contacted John Perez Graphics & Design to create a marketing video to explain the EPUS concept to our partners. The project had a hard deadline date to coincide with the launch of our 2nd quarter fund. Not only did the JPGD meet the deadline, we approved the 1st proof with zero changes to the video. I have been a client of John's for 20 years and his group always delivers top shelf products and doesn't require our time to get it done.

Jeff Johnson
CEO & Founder of EPUS Global Energy
Working with John and his team on our most recent roadshow was a fantastic experience.  Their hands-on knowledge of the oil and gas industry added to the creative process and enriched an already collaborative process.  The navigation flexibility and animations that are created help convey our message that one would never be able to achieve through typical PowerPoint slides.  The presentation leaves the audience with a greater sense of what we do at Core Lab – that would not be possible without the Perez Team's expertise.  We have been a client for 19 years and look forward to many, many more. Great job guys and thank you!

Gwen Schreffler
VP, Investor Relations and Corporate Development, Core Lab
corelab.com
I contacted John Perez Graphics & Design with a need for a Niobrara/Codell schematic illustration for our investor presentation. The turnaround needed was a week. Not only did the JPGD team meet the short deadline, they produced a killer graphic for our company. Their understanding of the oil & gas industry minimized the time I had to spend explaining our geology. I would highly recommend them for geological illustrations.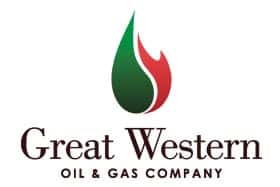 Jason Brand
Geoscience Manager at Great Western Oil and Gas Company
Our experience with John Perez Graphics and Design has been incredible. John went beyond what was expected and provided an awesome logo for our company. We are very pleased ! We highly recommend them to anyone in need of graphic design services.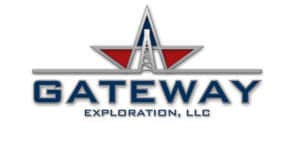 John P . Moffitt
President - Gateway Exploration, LLC
We have used John Perez Graphics on three projects now, and all have turned out great. John and his team were able to capture the essence of our business in their designs and get the work done within our timeline. We highly recommend their services and plan to work with them in the future.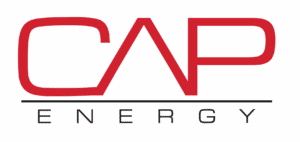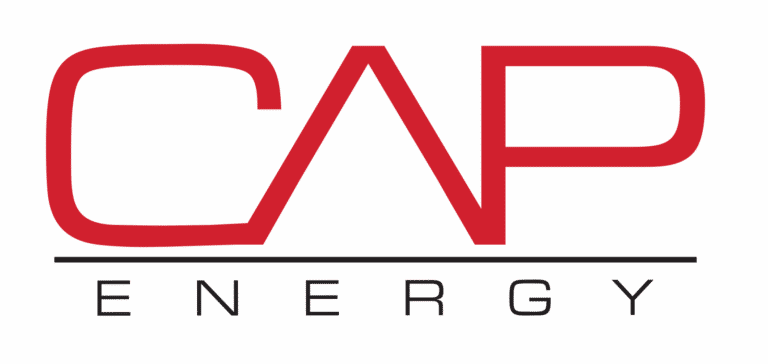 Jack Sattler
Vice President of Land - Cap Energy, LLC
capenergyinfo.com
John Perez Graphics does a solid job of understanding the technical point of the drawing first, then looks for the right materials and examples for a realistic look. The final step of artistically conveying the concept is a real talent. Our project illustration for mining provides a visual that we have not been able to achieve elsewhere.

R. Michael Jones P. Eng.
President & CEO
platinumgroupmetals.net
John,
I have long been an admirer of your graphics work. Your ability to portray the combination of the detailed artistic rendering of complex geology with simplified emphasis of salient features is unsurpassed, and reminds me most of the work of late-nineteenth and early twentieth century geologists. I had seen the work you did in the Illinois Basin, and thought you nailed it.
Neil M. Sullivan
President - Violet Energy, LLC
– Beeeeeautiful!!! Let us show it in London and then let you know if we have any tweaks but it looks perfect…. Great job John – many thanks!! Team Perez RULES!!!
– The Best part about working with John and his team is the fact that he has hands-on knowledge of the oil and gas industry. This helps immensely when designing a presentation that requires the use of specialized oilfield equipment, instrumentation, or terminology. This means that the time is spent on creating the presentation aimed at your specific audience rather than on trying to explain the concepts to graphic designers. We have been very pleased with John's graphic creativity and his help in creating presentations that enable Core to tell our story.
– You'll like this John – I showed the presentation a couple weeks ago at a UBS conference in London. We were up last at the end of the day – when I finished, their AV guy came up to the podium from the back of the room to help me unplug my laptop – he said to me "I sat through presentation after presentation all day long and yours was the best – loved all the animation and videos." Waaay better than PowerPoint 🙂

Richard L. Bergmark
Chief Financial Officer/Executive V.P., Core Laboratories
– NRI would like to thank your team for developing a great animation video based on the ideas that we expressed from our first meeting. The entire work experience has been timely and professional. The overall result of your team's ability to capture our ideas and make them come to life has been a very rewarding experience. We look forward to working with your group of designers in the future and would recommend your services to our colleagues.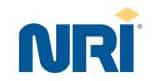 Ryan Schwarz
VP Sales & Marketing, NRI
– Dear John, I just wanted to take a moment to let you know how I feel about your company and their performance. Please use the following as a testimonial to my complete satisfaction with the performance of you and your team: "As a startup in the midstream sector of the oil and gas industry, we were in need of a logo to establish our company's brand and knew the designer couldn't just be anybody. I was aware of John Perez Graphics and Design and knew they specialized in oil and gas. I couldn't be happier with the logo that they designed for my company. I was given several ideas to choose from and collaborated with them to combine parts of a couple of ideas to get the final look. The staff was very helpful and completed the job in a timely manner, even after I made minor last minute changes. I would highly recommend them for logo design if you are involved in oil and gas.

James A. Davis
President, Falcon Midstream Services, LLC
– I have given many technical talks, and have testified in a number of hearings and trials, where the outcome hinges on explaining very technical details to examiners, judges, or juries, and their understanding those details. I have found that graphics, like those generated by John Perez Graphics & Design, can be very helpful in explaining the 3 dimensional situation in the oilfield, both above and below ground. One picture is worth thousands of words. I have lectured on hydraulic fracturing for hours, then I show the audience a video of the process. They say – 'Oh! Now I understand what you are saying!' John and I have worked together on a couple of court cases and, in fact, I have recommended the John Perez Graphics team to provide the geo-technical visuals to use as demonstratives.
Steve Holditch, Ph.D.
Professor at Texas A&M University and Oil & Gas expert witness
– We've worked with John Perez Graphics and Design now on two projects– the first time when we initially set up our website, and again this year as we redesigned our site (Providence-Energy.com). In both instances we've found John's team to be incredibly insightful as to design concepts, website layout and overall website presentation. But in addition to their technical abilities, they are also pleasant to work with and very responsive. We look forward to working with John and his team in the future

Mark Allen
President, Providence Energy, LTD
WOW!!! These logos are fantastic, you and your team have done an excellent job here. When I first talked with John he told me I would be receiving 3 designs to choose from, and now I'm staring at 7…you guys sure aren't making it easy for me. To be honest with you I'd take all of them and rotate them out every 1/4 if I could. I'll get one of them narrowed down and get back with you. Again, fabulous job!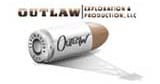 Beau T. Morris
Geologist Outlaw Exploration, LLC
– We used John Perez Graphics to generate three geographic illustrations, inclusive of a 3D cube and a regional framework cross-section. I can say with confidence that there is no one that does better work in the industry. The level of detail is outstanding and he is a good problem solver with design. I was very satisfied with the products and the owner of the company loved the work.

Chris Douglas
VP-Exploration, Manti LP
Michelle, I received the final files. Thank you very much! I am very impressed with the quality of work. It has been a pleasure dealing with you.

Simon Raven
Sr. Geologist, Cenovus Energy
I hired John Perez Graphics to redesign the asset map for our company website. I was very impressed with the level of professionalism, quick project turnaround, and the look of our new map. They communicated regularly and were able to incorporate all the changes we needed to make. I highly recommend them for any graphics design needs.

Megan Randall
Office Manager, PSI Midstream
– Hope your week is going well. I just wanted to let you know the graphic was a huge hit in our marketing deck… We also will be using the graphic in our upcoming investor letter – we will make sure the keep the size small and make sure our logo is clearly displayed on it.
Thanks again for all your help and collaboration.

Jeff Krahel
Macoma
– Just wanted you to know that I gave the big presentation in Sante Fe. Not only was weather a ton better than here, but talk went really well. There were eight different talks and an audience of about 350 people. I got lots of comments about the outstanding graphics and so I think we accomplished our goad of showing the techniques that we are implementing into our development, and the results. Again, thanks for the really fine work.

Rob Jacobs
President, Classic Hydrocarbons
– As a new company, we wanted to help our website viewers learn about what our company does without having to revert to a lot of text, and since pictures are worth a thousand words, we decided to use graphics to convey our story. We considered doing the graphics work in-house, but fortunately found exactly what we wanted from John Perez's Graphics & Design firm, so it was an easy decision for us to go with the great graphics animations his firm had already created. To our surprise, we found that we were able to not only license the animation files as we expected, but we were also able to work directly with John and his team to get exactly the effects we wanted. It was like working with our own graphics team, except this one wasn't in-house. John and his team were great to work with, they responded very quickly to our needs,, and they provided us with our graphics animations just the way we wanted them to look.

Bill Benz
Enhanced Energy, LLC
– Thank you very much for all your hard work on this! It also was a pleasure working with you and John regarding the animations!

Stacey
Trident Exploration
– Hello John,
I'm glad that the graphic that you did for us turned out so well. We were extremely pleased with the project that you did for us, and I look forward to future opportunities to work together.

Hal Miller
Senior Vice President of Operations Subsurface Consultants & Associates, LLC.
– I want to thank you and your staff for working with us in playing a significant role in the pending sale of our South Louisiana Nodosaria prospect. I believe the schematic helped those looking at this prospect "see" our idea much clearer and quicker. I'm sure the technical staffs we were presenting to were able to use it to communicate with their management more effectively as well.
I look forward to the opportunity to work together again in the future.
Chris Burkard
Krescent Energy Company
– This is the cover we'd like, John. I can't thank you enough for your help. It is wonderful and we are delighted to have had the opportunity to work with you.

Dorothy Nobis
Marketing Public Relations Specialist San Juan College - School of Energy
I have been overly impressed with the level of service and attention to detail that John Perez Graphics and Design, LLC has provided to us while working on numerous projects for our company. I always recommend their services to those who simply want the best in oil and gas graphic design. There is no equal to the John Perez Graphics and Design team!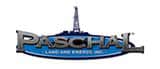 Chase Paschal
President, Paschal Land and Energy, Inc.
– Thanks for your note. I was surprised when I discovered that the site is live. I'm terrifically impressed as are the folks I asked to check it out. It serves as a superb gateway to our world for potential and returning clients. Thank you and everyone else who had a part in it's creation – I could not be more pleased. Thanks again!
– The new logo you designed has received 100% approval from everyone who's seen it i great job! I tell everyone who produced it.

Page Foshee
President, Penn Pacific
– Our experience with you and your team has been very positive. You provided excellent quality timely services. Very pleased with the service provided from initial consultation to finished product!

Lisa Marks
Pelican Energy Consultants, LLC
– I would like to thank you for work designing our logo. Even though we weren't exactly sure what we wanted, through your creative process, we ended up with something unique that fully met our expectations. I truly appreciate the great communication through each phase of design.

Micah Banks
Manager, Trans Pecos Well Logging, Inc.
– Thank you again for your teams excellent work on the Seawater Production, LLC logo. We are very pleased!

Melissa Srp
Seawater Production, LLC
– Thank you for getting these worked up for us, I am very happy with the final results and LOVE the ones you added with the extra styling!

Matt Green
Global Technical Director, NRI University
– John's team did an impressive job on both building our website and the design of our fantastic logo! He is very knowledgeable of the oil and gas industry, has an extremely gifted and talented team that can get professional results…thanks so much for a first-rate product!

Jason Old
Chief Executive Officer, H2OX Operating, LLC
– We are very happy with the website John Perez and his team created for our company.  We requested several modifications outside of the original project scope which were all handled with great professionalism.  The final product looks fantastic and represents our company well.

Curtis A. Colby
VP - Corporate Development, Le Norman Operating, LLC
– John Perez Graphics and Design was a great turnkey solution to full fill our needs of logo design, website design and print collateral. The team at John Perez Graphics was able to take an idea that we had and turn it into a design that was a perfect fit for us.

Derek Dehoyos
President, DSD Energy Resources, LLC
Fortunately, I was spoiled early on in this business. The first firm I worked for used graphics and artwork developed by John Perez Graphics & Design, LLC… The effectiveness of this imagery helped me paint an accurate picture of the project which, after all, is what this business is all about. I was immediately impressed by the quality and clarity of the artwork and attentive to the client feedback about how easy it was to understand. When starting this firm, there was no question of whom I recommended to use as the oil company's art and graphics resource. John Perez helped us define the image we were looking for and created a series of graphs, maps, diagrams and corporate identity, which immediately set forth the positive first impression we were seeking.

J.C. Allen
President, Diesel Energy International, LLC
I started Twilight Services on May 25, 2005 and shortly after realized that a website was of utmost importance to share knowledge of our products and get name recognition out to potential clients. I chose John Perez graphics based off of their website. They had all of the graphics & artistic talent and experience that we were looking for along with a thorough knowledge of the oil & gas industry. We still work with John Perez graphics today for updates and changes to our fantastic website design. They also designed a company brochure based off the website look that we still use in our current marketing efforts.

Danny Singleton
President, Twilight Services Incorporated
Our company has been using John Perez Graphics & Design, LLC. for the past four years to provide us with our corporate image, graphics, prospect materials and mapping needs. Their knowledge and experience in the oil and gas industry is extensive, we don't have to spend our valuable time explaining details to them. We highly recommend the use of John Perez Graphics & Design, LLC.. for logo design, mapping or presentation graphics to any company in the petroleum industry.

Frank Gabrysch
President, Premier Minerals, Inc.
Since starting my company in 1995 I have worked with several graphic design firms and none have been able to produce the caliber of work that John Perez Graphics & Design, LLC.. consistently generates. Their understanding of geological and geophysical data combined with brilliant creativity has shown through in the exceptional marketing materials that they have designed for us time and again. In a business where minutes could mean millions of dollars, it is comforting to know that they have the ability to quickly understand what it takes most people days to grasp.
I am grateful to have a firm like John Perez Graphics & Design, LLC.. to do business with and look forward to a long and productive working relationship.

D. John Henry
President, John Henry Petroleum