The Danakil Depression, Ethiopia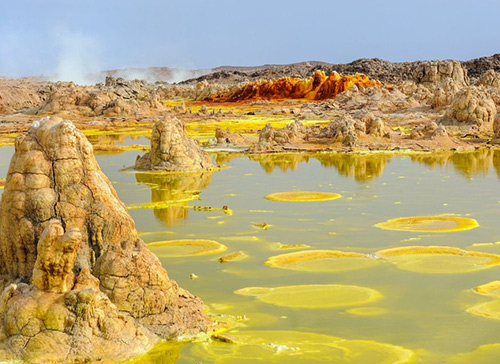 From Tanzania to Eritrea, the earth is being wrenched apart along the Great Rift Valley and will one day form a new ocean. Volcanic activity abounds along this rift, particularly in the Danakil Depression. This dramatic region is home to more than thirty young volcanoes, sulphurous yellow hot springs and otherworldly salt plains. Check with the Foreign Office before travelling, as this is a geologically and politically volatile area.
Puerto Princesa - a secret underground river in the Philippines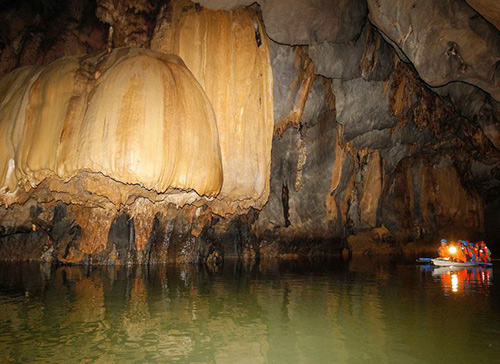 Deep underground on the island of Palawan in the Philippines lies the Puerto Princesa Subterranean River National Park. It is one of the New 7 Wonders of Nature, and the world's longest navigable underground river.
Mount Roraima, Brazil/Guyana/Venezuela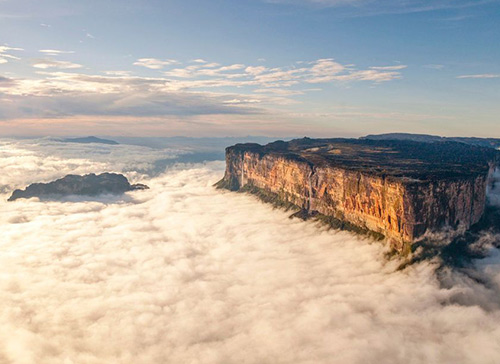 It's not hard to see why Roraima has been cited as the inspiration for Sir Arthur Conan Doyle's The Lost World. One of the oldest rock formations on earth, it's hard to believe that this mist-shrouded table-top mountain (or tepui) is made up of sediments that used to sit on the seabed. Almost 3000m tall, Roraima is threaded with stunning silvery waterfalls and lush jungle.
Thrihnukagigur Volcano, Iceland Thrihnukagigur Volcano, Iceland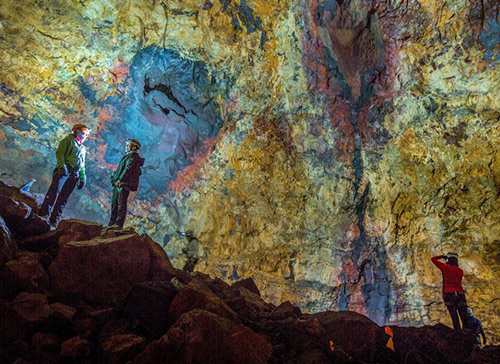 Hard to pronounce, Thrihnukagigur offers the unique opportunity to descend into the bowels of a dormant volcano, which last erupted over 4000 years ago. Tours involve a 45-minute hike over a lava field and a thrilling 120m descent into the empty magma chamber in an open cable lift. The crater is vast – big enough to house the Statue of Liberty – and the rocks are kaleidoscopic.
Salar De Arizaro, Andes in north-western Argentina.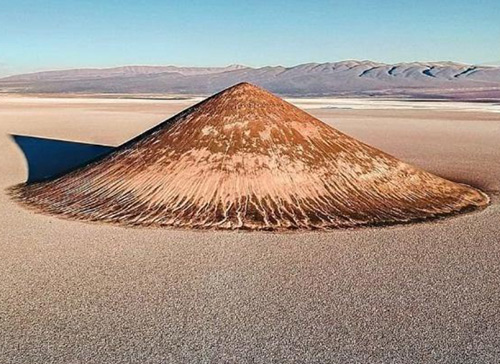 The Salar de Arizaro is home to one of the most spectacular natural formations Cono de Arita. At first glance, it looks like a pyramid, but it is an all-natural volcano, which sits on a bed of salt.
Al Naslaa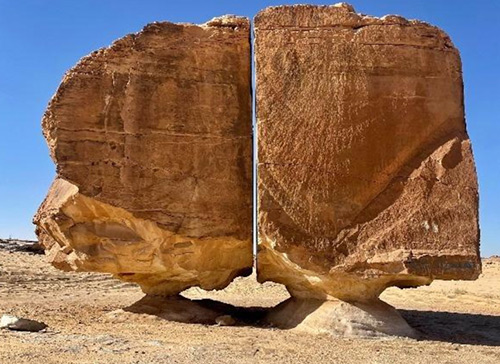 The Al Naslaa is one of the most photogenic petroglyphs in Saudi Arabia. The split among status rock and its flat surface is absolutely stunning.
Rainbow Mountain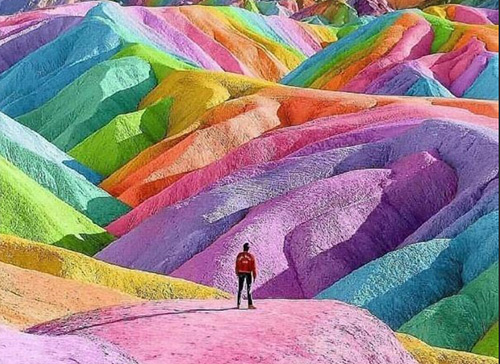 Rainbow Mountain Peru, originally known as Vinicunca, found in the Andes mountains of Peru.
Pamukkale, Turkey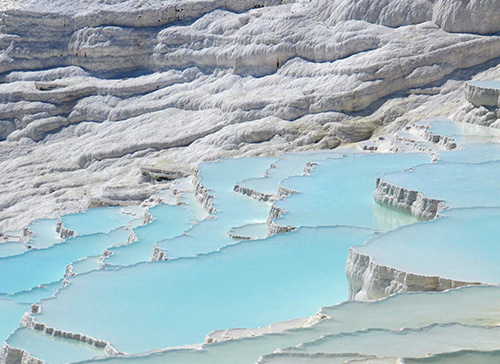 Located in Turkey, they were formed over hot springs. The word Pamukkale means "cotton castle." Hot water flowing downhill gradually deposited travertine sediments and formed a one-of-a-kind natural thermal spa.
It is no surprise that an actual thermal spa was established here in ancient times when the city of Hierapolis was built at the top of Pamukkale. Some of the ruins of ancient temples and baths can still be found there today.
Patagonia, Argentina & Chile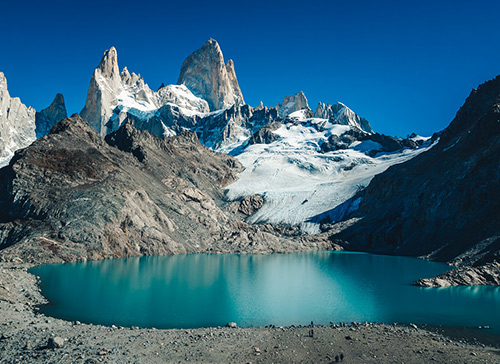 Stretching over a large portion of the Southern part of South America, divided between two countries, Argentina and Chile, Patagonia offers astounding wild and untouched nature. With the Andes Mountains dividing Patagonia into Chilean and Argentinean part, each side is unique.
The Chilean side, next to the Pacific, is full of glaciers, fjords, and rainforests. The side of Patagonia, located on the Atlantic Ocean in Argentina, is mostly home to deserts and vast arid steppes.
One of the most prominent landscapes in Patagonia is Tierra del Fuego, full of glaciers and extraordinary vistas.
Wave Rock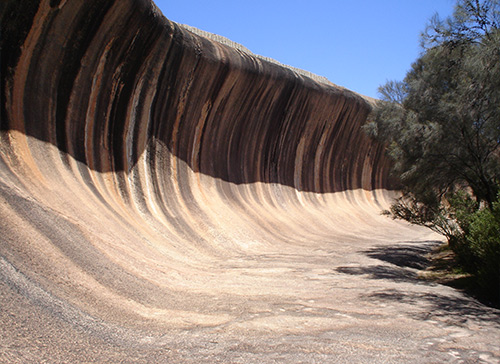 Also known as Katter Kich, is a natural rock formation that is shaped like a tall breaking ocean wave. The "wave" is about 15 m (49 ft) high and around 110 m (360 ft) long. It forms the north side of a solitary hill, which is known as "Hyden Rock". This hill, which is a granite inselberg, lies about 3 km (2 mi) east of the small town of Hyden and 296 km (184 mi) east-southeast of Perth, Western Australia. Wave Rock and Hyden Rock are part of a 160 ha (395-acre) nature reserve, Hyden Wildlife Park. More than 100,000 tourists visit every year.