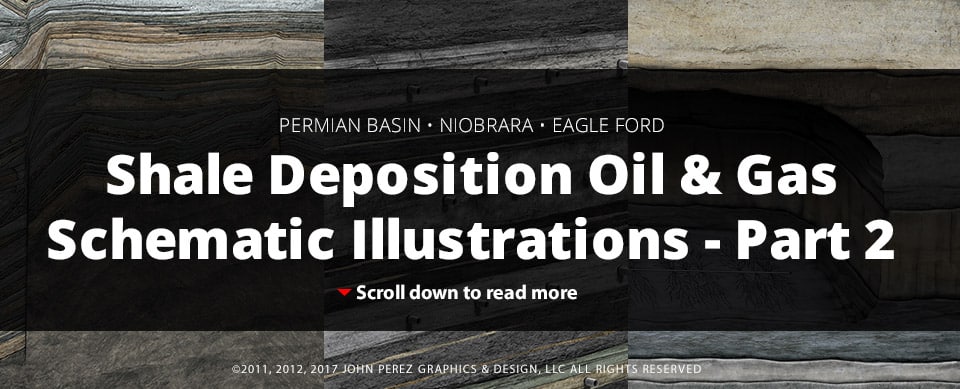 ---
Unconventional oil and gas extraction from shale formations has increased across the United States thanks to engineering and scientific innovations in perfing, horizontal drilling and multistage fracing. Exploration and development in shale formations has set the drilling and production pace domestically and continues to expand internationally.
---
Shale Deposition Oil Gas Schematic Illustrations – Part 2
Shale formations were typically looked at as the source rock for hydrocarbons in formations that had higher permeability and porosity. Now, engineering and scientific innovations allow operators to access and channel through stacked layers of shale rock exposing the wellbore to thousands of feet of potential oil and gas reserves. These technologies have also had positive results for the environment. Multiple wells are often drilled from the same pad which means far less land and wildlife is impacted.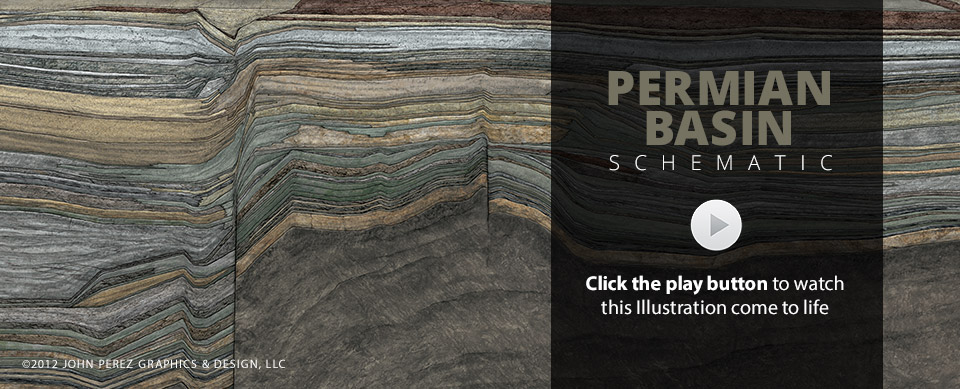 The Permian Basin Schematic Illustration – Available for purchase
Click here to see more Permian Oil Gas Illustration
---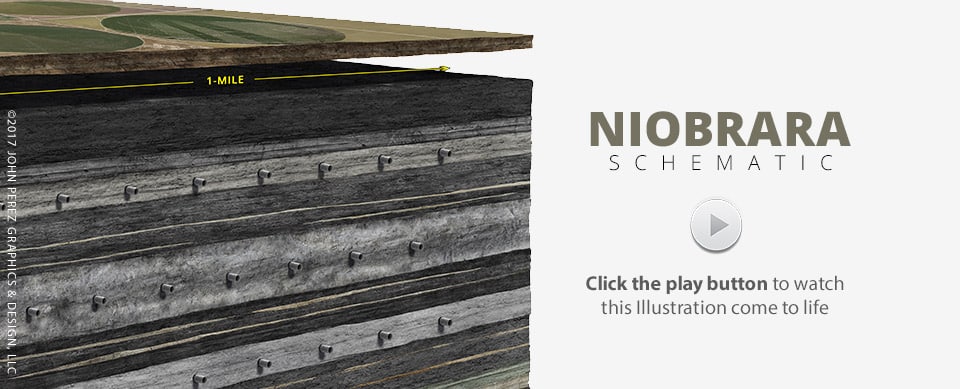 The Niobrara Schematic Illustration
---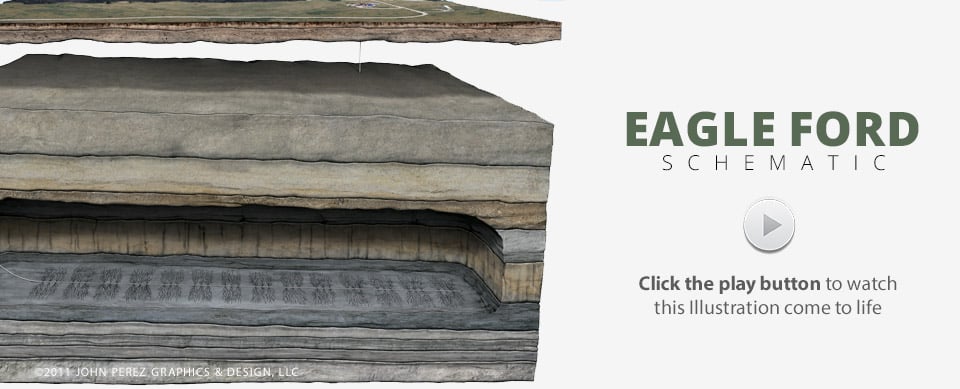 The Eagle Ford Schematic Illustration – Available for purchase