500 Salt Domes Exist in the US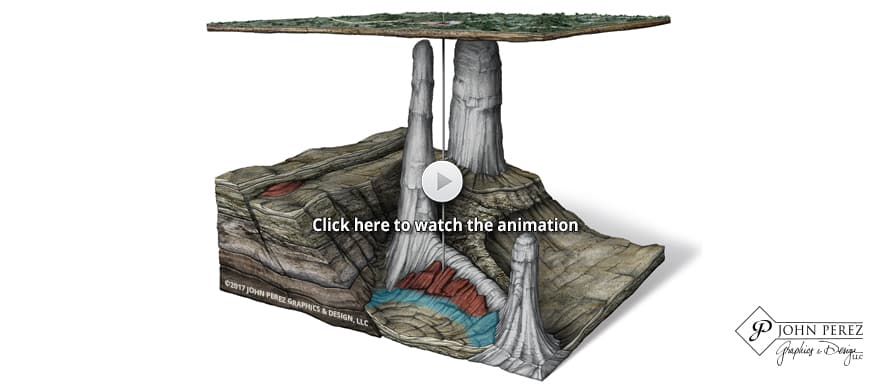 About 500 salt domes exist in the US, all located in or near the Gulf of Mexico.  They formed where shallow seas once stood.  Built up over tens of thousands of years, as saltwater rushed in, the seas evaporated and left the salt behind.  This cycle repeated for millions of years to build the Gulf Coast Louann Salt, which can be up to 30,000 feet thick.
Over time, the salt was buried under thousands of feet of sediment which put enormous pressure on the salt and caused it to deform and flow upward into overlying sediment and created a mound or finger-like column, known as a diapir.
As these huge pillars of salt rise, they penetrate the overlying sediment which cause the remaining rock to be arched upward along the sides of the dome. This allows the oil and natural gas to migrate toward the salt dome and accumulate in a structural trap. Hydrocarbon producing sandstone fairways are also pushed relatively close to the surface at a depth of 2,500 to 10,000 feet.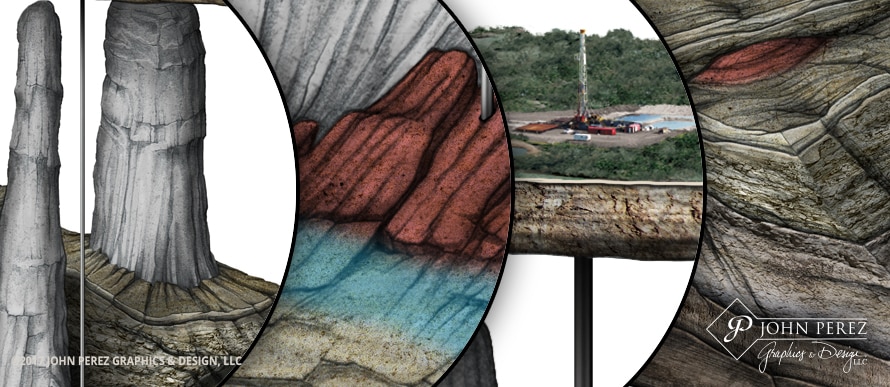 Salt domes are often mined as sources of salt which is used in food, water treatment, and chemical applications in the manufacturing of thousands of commodities. Everyone uses salt, either directly or indirectly.
The impermeable nature of salt domes can make them important sites for underground storage of oil and gas and the disposal of hazardous waste in their caverns.
---
Check out some of our other posts