Hundreds of Ice Age fossils found in ancient sinkhole in Wyoming
Fossil Friday – 8-4-17

Excavations in August yielded the well-preserved remains of giant camels, American lions, dire wolves and a cheetah-like big cat, among other finds. (BLM)
Treasure trove of extinct prehistoric mammals including North American lion and American cheetah dating back 25,000 years found in cave.
A treasure trove of hundreds of large Ice Age-era prehistoric mammals has been unexpectedly discovered in a cave in Wyoming.
The ancient sinkhole is believed to have opened up 25,000 years ago, trapping a large number of unsuspecting creatures who fell into it over the course of thousands of years and whose remains were preserved in the cool, dark conditions.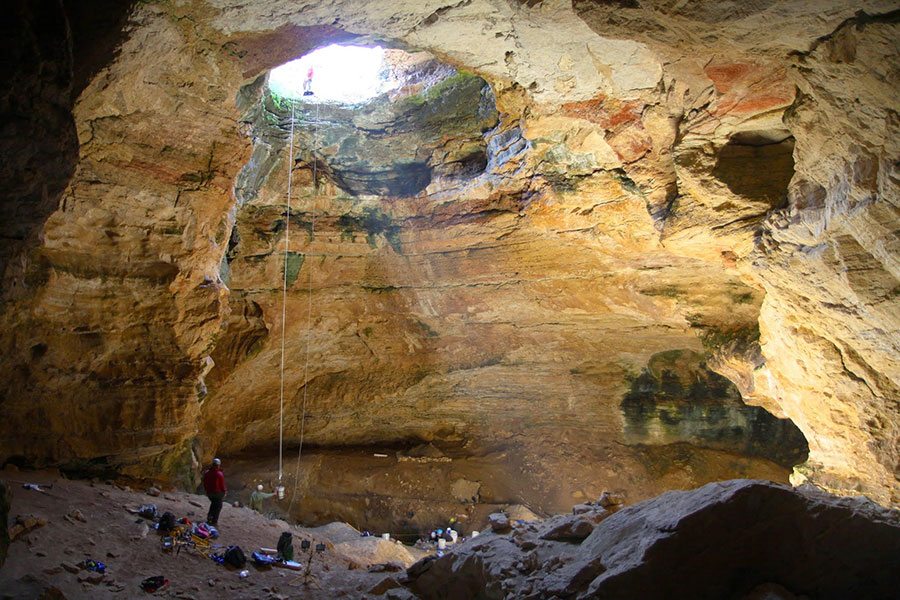 Bureau of Land Management cave specialist rappels into Natural Trap Cave in north-central Wyoming- the cave, which is just 15-foot wide, was first discovered by paleontologists in the 1970
Watch this video on the amazing find!
Read Some of our other Fossil Friday Finds!
#fossilfriday #johnperezgraphics #geoart #geologylover