The best preserved nodosaur ever found #fossilfriday
Discovered by an observant miner in 2011 and publicly unveiled on May 12, 2017, the fossil is the best-preserved nodosaur ever found, and arguably one of the most visually arresting fossils unearthed in decades.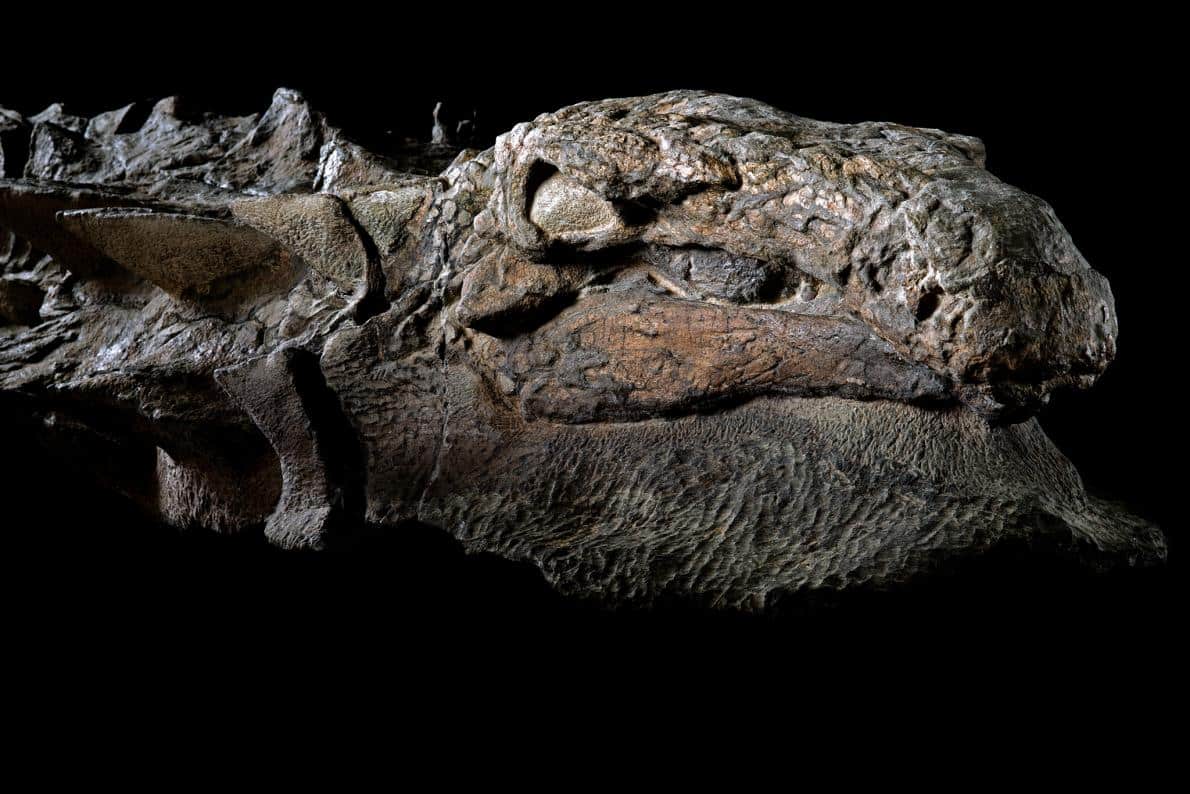 The right side of the nodosaur's head still bears distinctive tile-like plates and a gray patina of fossilized skin.
PHOTOGRAPH BY ROBERT CLARK, NATIONAL GEOGRAPHIC
Clark was staring at a 110 million-year-old fossil of a nodosaur, a type of plant-eating armored dinosaur. Its resting place undersea had helped fossilize the dinosaur's armor, patches of its skin, some of its soft tissue—and what are likely remnants of the dinosaur's last meal.
Video link below! So amazing!