Ugliest Fossil Reptiles
The skeleton of Shihtienfenia, a large pareiasaur from the latest Permian of Shanxi Province, China. The skeleton outline is based on close relatives from Russia, and known bones are shaded.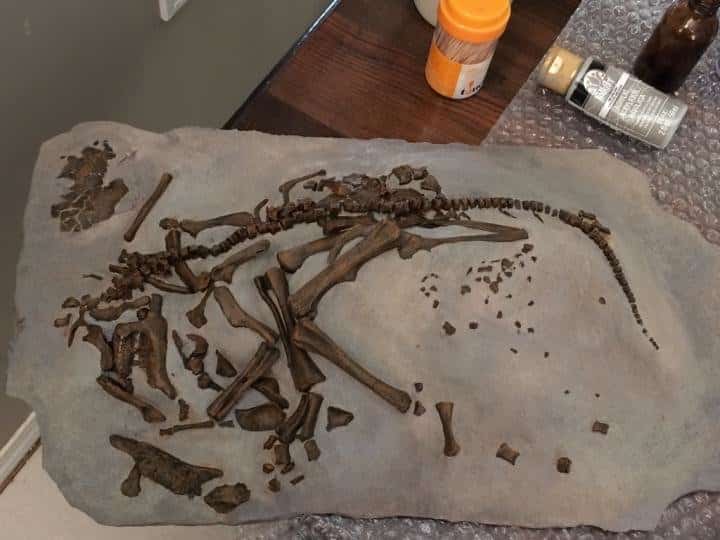 Credit: Image courtesy of University of Bristol
Long before the dinosaurs, hefty herbivores called pareiasaurs ruled Earth. Now, for the first time, a detailed investigation of all Chinese specimens of these creatures — often described as the 'ugliest fossil reptiles'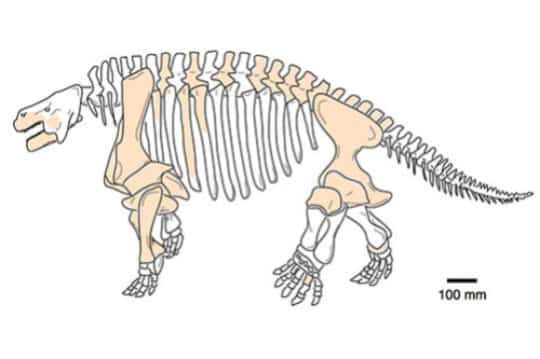 — has been published by a University of Bristol, UK palaeontologist.
Want to read more of our Fossil Friday findings? Click the links below!
First fossilized dinosaur brain found washed up on the beach in England.