Permian Basin 3D Animation

The Permian Basin 3D Animation created by John Perez Graphics will cover several features and basins. First, this basin is roughly 250 miles wide and 300 miles long spanning across West Texas and Southeastern New Mexico. The Permian Basin covers approximately 75,000 square miles. The most noteworthy prominent subsurface features are the Midland Basin, Delaware Basin, and the Central Basin Platform.
Furthermore, this basin has various formations ranging from a few hundred feet to five miles below the surface. Due to its vastness, the basin has produced over 29 billion barrels of oil and 75 trillion cubic feet of gas. As of February 2017 Permian production was 2.2 million barrels of oil per day.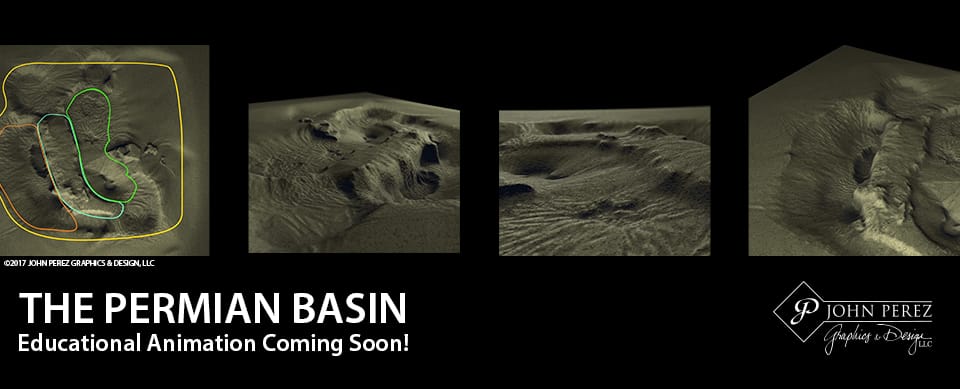 For more information about the new Permian Basin Animation contact us! This animation will be available for license!
Email – johnperezgraphics@geoart.com • Phone – 972.231.7776 • www.geoart.com
Find more Permian Basin Items made by John Perez Graphics
Permian Basin Schematic Illustrations