You know what's nice to get while you're alive? Life insurance.
Because when you need it… well, it's just too late.
In a similar vein (okay, it's not that serious), many companies in the oil and gas industry will eventually be sued. It's one of those realities that we don't like to think about till it's absolutely necessary. But when the time comes, it's good to have some resources in the back of your mind. Perhaps graphics and animation aren't the first thing that come to mind when you think "litigation," but experience in the courtroom has shown us just how vital they are.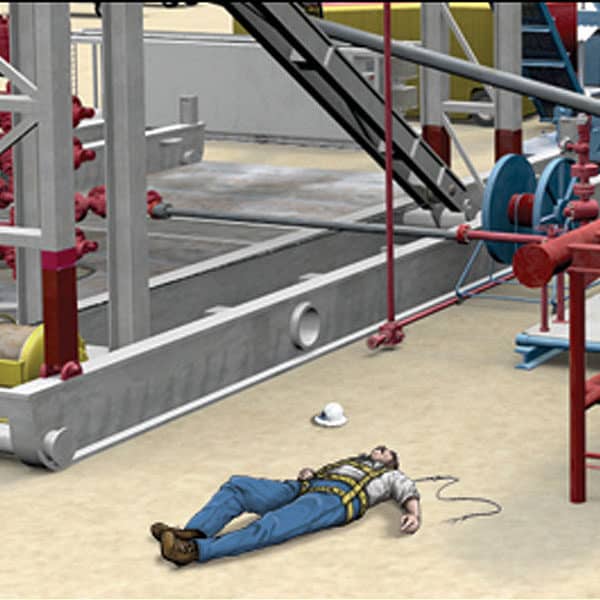 There is perhaps no other time that clear and convincing communication will be the only thing standing between you and a loss of thousands or millions of dollars. And as we have said before: clear communication means visual communication.
When your side of things is being represented in front of a judge or jury, the right chart or animation makes all the difference. Suddenly data that had seemed too complicated to be relevant jumps out. Suddenly the managerial decisions your company made make perfect sense in the properly considered context.
To give one anecdote (without any revealing details), we once had a client come to us looking for an edge in their court case. They had sliced their data six ways and still weren't sure if they could get across what they needed.
They handed their charts and printouts over to us, and we went to work. Sure enough, after a thorough analysis, we discovered the one aberrant data point that broke the case open. We created a graphic that highlighted this all-important data in a contextual and compelling way. The point is, we aren't just a graphic design firm that can draw pictures for you; we're an oil and gas industry ally with almost 100 years combined experience, who will be able to see the "red dot" in your data—that angle that will communicate your position and win you the case.