The timing is off, pointing to a potentially temporary phenomenon.
For this week's oil price analysis, we turn again to Matt Smith. Of course there's been some pessimism surrounding the OPEC deal this month, and yesterday's EIA report showed a 14.4 million barrel build to America's crude stock. However, as Matt points out, it appears that the EIA is working with a lag in reporting, based on comparison with numbers from Customs over the past few weeks.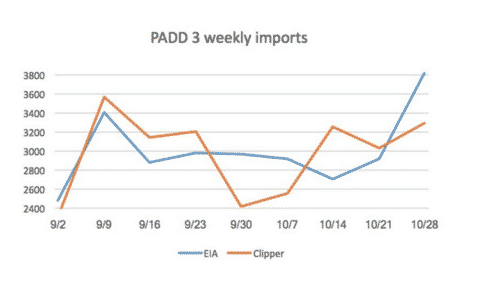 Though Matt says that this mis-match is likely a "one off" aberration, that hasn't, and likely won't, prevent the markets from flinching from the news. Read his whole article here.