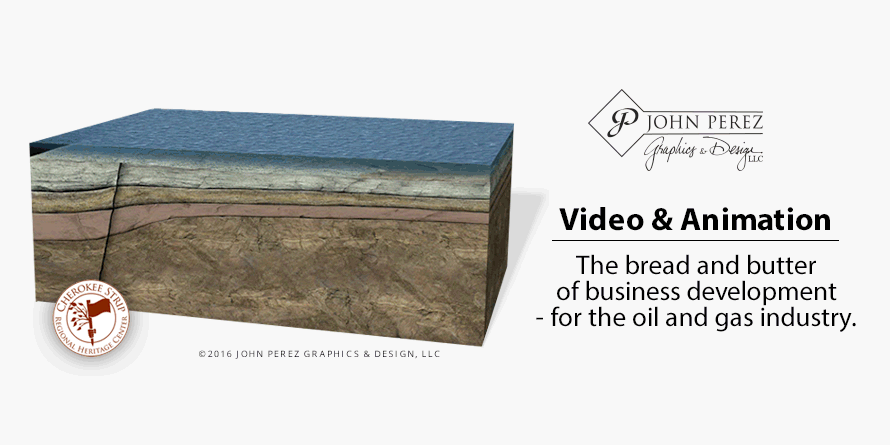 It can be easy to think of "video" as just a nice add-on to your business—especially in the oil and gas industry. That makes sense. Maybe you work with heavy equipment, out in the elements, utilizing the geosciences to harvest the earth's resources. An online video can feel miles away from the "real" work.
But research over the past couple years has shown that videos now have the greatest impact of all online marketing activities. Maybe you're trying to get people to click through your email or social post to your website, for example. Well, in a recent article from Lindsay Kolowich at Hubspot, she suggests that employing video or animation in an email increases click-through rate by 200-300%. Homepage videos increase conversion by 80%. And the stats just keep going. (Check out her helpful infographic at the bottom of this page for more.)
But these effects aren't just for online marketers. If you have a business, you have a website. And there is no better way to package and tell your company's value proposition than with a one or two minute video. It's your chance to say: "What do we do? Come watch us in action."
Perhaps you transact most of your business in person, or meet a lot of your colleagues through conventions or meetings. You know: good old-fashioned facetime (not FaceTime). That's great: but think about creative ways that you could still harness the inherent power of video in your interactions. Maybe think outside the box, and update your business card game by keeping it bold and simple. Name, Number… and the URL of your cornerstone video.
Of course our animations and videos have been utilized for a long time as the backbone of training and educational media as well. We've created countless animations to illustrate complex geological processes or cutting edge equipment for patent application purposes (check out some of our work here). But these sorts of world class, custom animations can also be the most powerful tool in your business development arsenal.
Let people know what makes your company unique. What strategic advantages does your land or technology afford? Perhaps most importantly, who are you as a company?
If you don't know where to start with video, or if you're in need of a deal-closing custom animation, drop us a line. We pride ourselves on quick turnaround, and deep quality that comes from decades in the oil and gas industry. Ask any questions you have; we're here to help.
(Check on Lindsey Kolowich's infographic below, and check out her detailed rundown of the benefits of video for your online presence.)