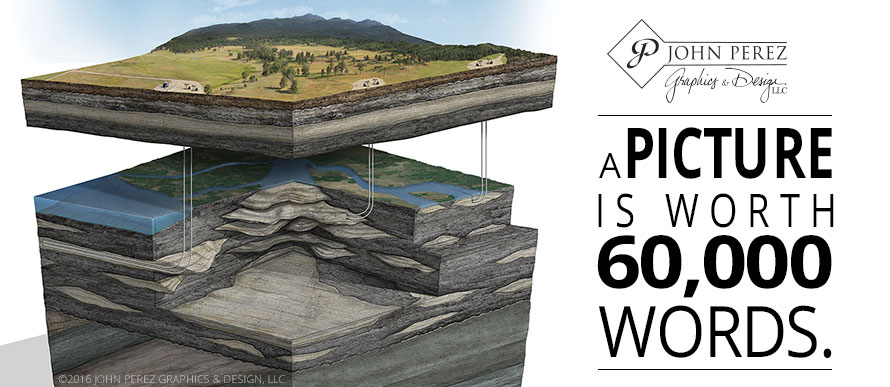 Psychological research has shown that our brain processes picture up to 60,000 times more quickly than it does words. So the old ratio is a bit off. But the kernel of truth in the cliché holds true. Though it might seem obvious when you think about it, this is the fundamental reason we use things like charts and graphs in the first place.
You could just get up in front of a crowd at the annual meeting and start droning on: "In January we moved X units which cost Y dollars of item Z. In February….." That would be a long meeting. Instead, you can very quickly get the salient features of your data across with a simple graph or chart.
In the oil and gas industry—where much of your important data is semi-cryptic geological information—you might be collating results from any variety of sources. Seismic printouts, survey charts, etc. But what happens when you want to take that data and present it?
No simple graph will illustrate the subterranean world you are envisioning. When you're presenting to your board, you want them to see your point quickly. When you're discussing downhole obstacles or objectives, you need your operator to see what you're talking about. And when you're on the road presenting to potential investors, you want them to comprehend the opportunity that the lies in the geological features of the land.
This is where geological schematics come it. Of course you could show up with your data printouts and a rambling explanation of what they mean. And sometimes this works. But it leaves a lot to chance. Are you and the folks you're talking to even seeing the same thing? Are they just nodding because you're talking? Or do they really see the point you're driving at? You understand what your numbers mean, and they aren't likely to interrupt you to say they're not following. But a fully-realized schematic can cut through these communication barriers.
There are many kinds of schematics, and yes, you can probably create a rudimentary one yourself. Of course, we make custom or general schematics for the oil and gas industry all the time. With more than a hundred combined years experience in the oil and gas and mining industries, you don't have to worry about your project getting lost in translation. Our clients tell us they love the fact that they can just toss us their napkin sketch and data and be sure the result will blow them away.
Regardless of your industry, it's good to take a step back and remember the visual tendencies of our brain. Fully 90% of the data transmitted to our brains is visual. 70% of our sensory receptors are in our eyes. So if nothing else, give your audience's brain a break by punctuating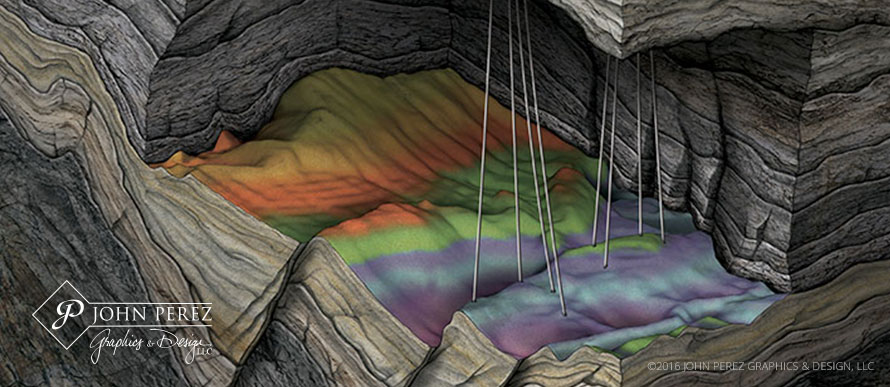 your words with images occasionally. See? You already feel better. 🙂