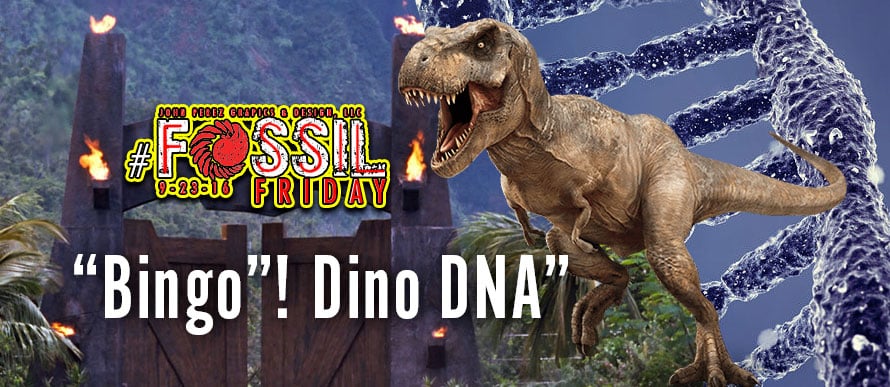 ---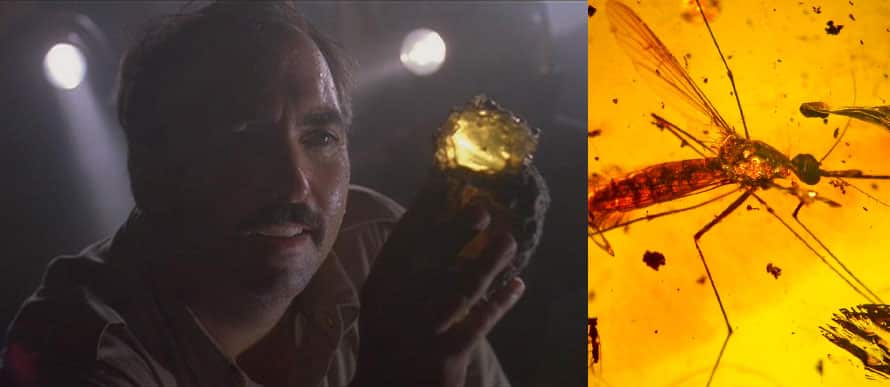 "Que lindo el esta…"
We all remember the moment. A ill-shoed attorney visits the South American jungle where contract workers for InGen, John Hammond's genetic research company, scurry around a waterfall to gather at the foreman's side. In the foreman's hand is a glowing piece of amber, and as the camera zooms in, we see a tiny preserved mosquito trapped inside.
Later, of course, the amber is delicately drilled into and a scientist removes a drop of blood from its abdomen with a syringe.
Jurrasic Park is a great story, and there's a reason it grossed over $900 million worldwide. It combines the modern concerns about the possibility of human beings' technology outpacing their ethical subtlety with that oldest of tales: dragons. We share, as humans, some primeval need for larger-than-life forces to battle and be awe-inspired by.
But let's get right down to it: is Jurassic Park possible? Is there any way to acquire, as the drawling automated tour guide in the movie puts it, "Dino DNA"? Well, if you're looking to squeeze viable DNA from liquid blood inside a preserved insect, the answer is "very unlikely."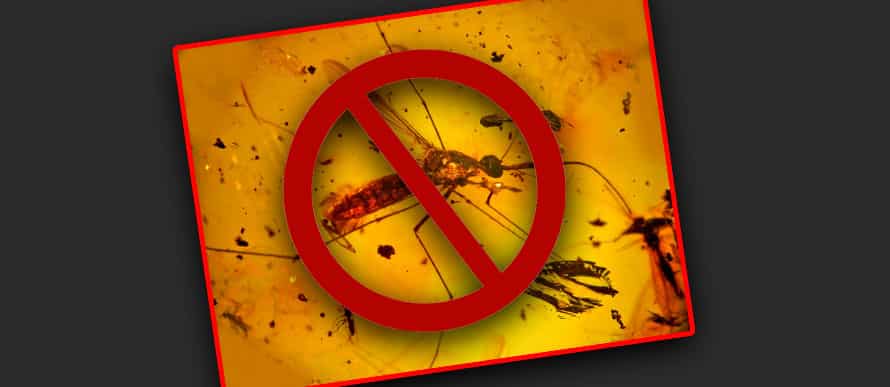 One initial question is, of course, did primitive insects even consume the blood of dinosaurs? Of course it seems that insects always manage to "find a way" (to quote Jeff Goldblum), but wouldn't dinosaurs have had a quite thick and tough epidermis? Can mosquitos bite rhinos? Elephants? (Don't google the latter unless you want to hear about the tragic consequences of elephantiasis contracted via mosquito bite.)
Leaving that question aside, a group of scientist at Manchester University has published a study that effectively kills the dream of the 90's—no, DNA does not seem to be very preservable, even in (relatively) young samples. Even in samples from 60 to 10,600 years old, they were unable to find intact DNA. In fact, the team concluded that there was no more likelihood of finding DNA in resin-encased insects than in museum air-dried insect specimens.
As Dr. Penney concluded: "Intuitively, one might imagine that the complete and rapid engulfment in resin, resulting in almost instantaneous demise, might promote the preservation of DNA in a resin entombed insect, but this appears not to be the case. So, unfortunately, the Jurassic Park scenario must remain in the realms of fiction."
Alas. But this doesn't mean, of course, that we can't continue to fantasize about some island off the coast of some fictional Costa Rica where an ancient and august world has been recreated. Just leave out the mosquitos.