Okay, not really, because duh.
But also, you can't see it, can you? Because camouflage. Anyway, for today's #FossilFriday, we do have what amounts to the most scientifically accurate coloring reconstruction for a dinosaur. An international team led by Jakob Vinther has published its findings in this month's issue of Current Biology, and it's fascinating.
Using a well-preserved example of a Psittacosaurus fossil from China, the team was able to reconstruct the 3D positioning of "melanosomes" (tiny cells that determine concentration of pigmentation) scattered across its body. From there, they came up with a model of what the dino's scaly skin looked like.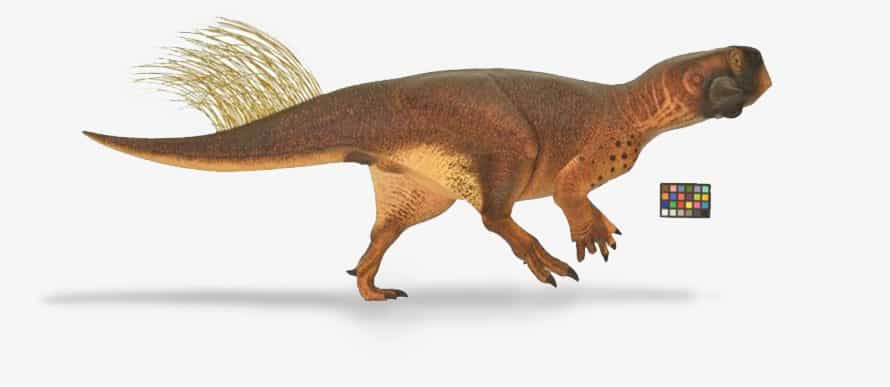 Perhaps more fascinating than simply knowing what a creature from several hundred million years ago looked like as it tramped around is that this reconstruction enables scientists to make determinations on what sort of environment it was tramping around in. How? Well, the dark-on-top, light-on-bottom shading present on the Psittacosaurus is called "counter-shading." It works by counteracting the brighter rays coming from the sun above, effectively lessening the visual contrast of the animal and thereby the clarity of its overall shape.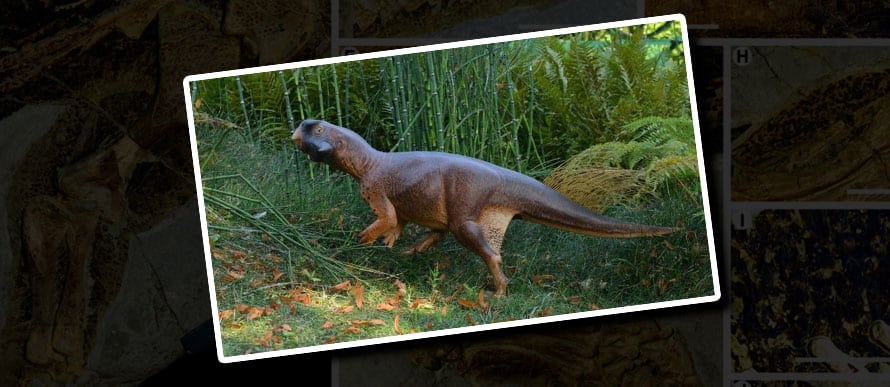 But counter-shading comes in more than one variety. The scientists modeled the most effective camouflaging pattern for a brighter, savannah-like environment versus one that would work better in a darker, forested environment. Sure enough, the Psittacosaurus's pattern fits nicely into the forest scene. (The researchers also found flannel shirts and ironic coffee cups nearby.)
For a thorough treatment, check out the BBC's report, or if your on a level-11 nerd-out right now, go directly to the scholarly article in Current Biology!
From the Badlands,
–Until next week.