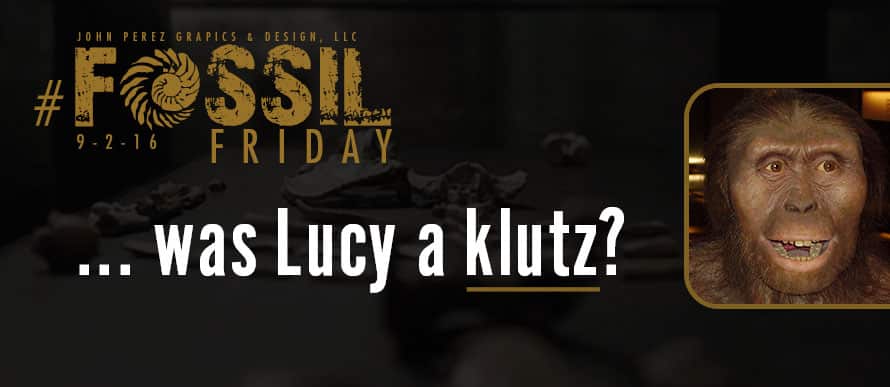 Okay, okay. That was insensitive, and probably #toosoon. Even after three and a half odd million years, you don't want someone saying you died because you had two left feet. (Which, technically, she couldn't have, since the single fossilized foot that was excavated was the right one.)
All kidding aside for the moment: researchers, lead by John Kappelman at UT Austin, have just published a paper detailing their use of impressive scanning technology to describe in more detail possible trauma that the bones of our most famous potential ancestor underwent. Apparently she fell some forty feet out of a tree.
The preservation of the resulting broken bones in proximity to one another implies that there was still flesh on them when they broke (i.e., the broke before the later sedimentary forces came into play).
The upshot of this breakthrough work is that it leaves open the possibility that Australopithecus afarensis, of which group Lucy was one, were both skilled tree-climbers and upright walkers.
(Okay, relatively skilled, in Lucy's case….)
Check out the full details from Discovery's online magazine here!
Happy Friday. (Sorry, Lucy: #alwaystoosoon.)