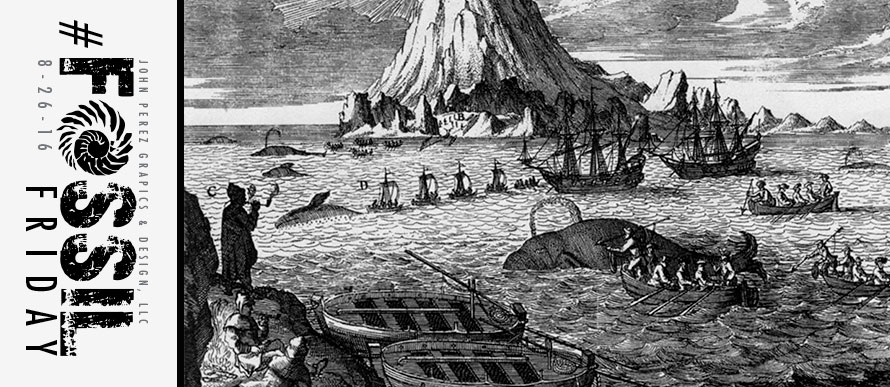 If you stop to think about it, it's fascinating that only a little more than a hundred years ago, petroleum was just beginning to become a world-wide commodity and necessity. People had been using naturally occurring petroleum seepage for hundreds of years—all the way back to the Babylonians. But in America in the 1800's, whale oil was still the primary source of household oil for lighting. Think of that! The majority of the world's oil was produced in the bodies of giant sea mammals, who had to be hunted with sailing vessels and harpoons.
That's why the truly epic tale, Moby Dick, invokes such grandeur. It's not just a story of a young man heading out on adventures to "find himself"; the voyage of the Pequod is one of economic necessity and the potential for reward. The sailors aboard all have stakes in the profits of the ship, and will take their reward back with them to their families. The drama of the book—the obsession of Ahab with finding the whale who has taken his leg, the exotic mishaps, the philosophical tension—have at their foundation a quest for material gain. This is part of what makes the novel an allegory for the young nation.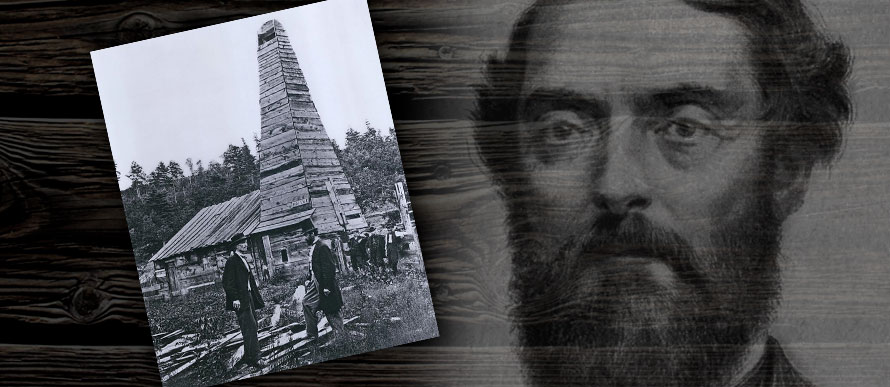 Before the invention of pipe-encased drilling, oil could only be collected slowly. This is why such a seemingly absurd source of oil—whales—was essential. Edwin Drake was arguably the first to overcome this difficulty when he sank the first modern oil well in the countryside of Pennsylvania. He sensed that the oil could be accessed by drilling down (instead of digging trenches), but when he first tried to drill, the well crumbled or filled with water. His inspiration to drive iron pipe down into the well until it reached bedrock enabled him to drill deeper inside the pipe. On the verge of giving up—in fact, having received orders from his financier the same day to do so—Edwin awoke the next morning to find that his well, dug to 69.5 feet, had filled with pure oil.
Now a century and a half later, there is hardly any product that we touch that does not contain some petroleum derivative. Perhaps the temptation to Ahab-like obsession is dangerous, but sometimes a ruthless drive to succeed is the catalyst that enables the impossible to happen. Though Edwin Drake was no businessman, and died without having profited from his invention, if it weren't for his tenacity in the face of opposition, the world would look very different.
"Crazy Drake," as they called him, did indeed find his black whale.

[If you want more on Edwin Drake, check out this great article from the American Oil and Gas Historical Society!]