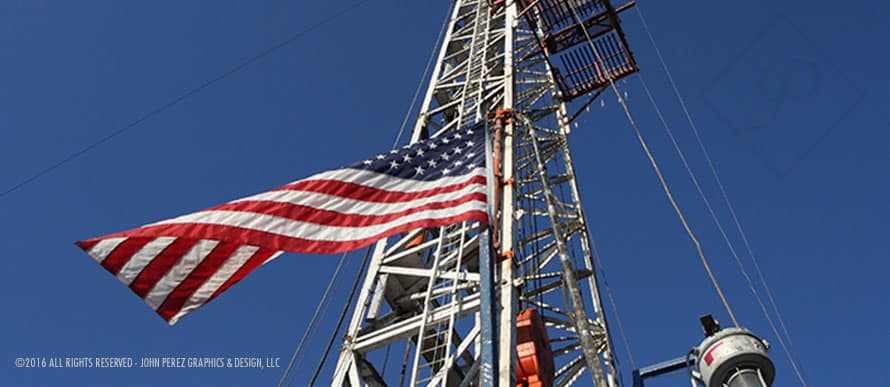 A brief analysis of Hamm's speech at the RNC.
Harold Hamm, the "thirteenth child of a sharecropper"-turned-billionaire, has been much in the news following the Republican National Convention. Given his position as Trump's presumptive nominee for the position of Secretary of Energy, the oil and gas industry has been keen to hear what Mr. Hamm has had to say.
His speech at the RNC provided an initial glimpse into his priorities. Of course given his venue at the convention, there were the usual jabs at President Obama (who "didn't get it" in regards to the potential for America to be energy independent) and the Democratic nominee Hillary Clinton, whom Mr. Hamm said would represent just "more of the same." But underneath the party lines ran a current of concern for national security—a current surprisingly more noticeable than the economic impact of domestic oil, though he did mention the "millions of jobs" that a less-regulated oil industry would bring.
He said, regarding the "punitive regulations" he saw enacted under Mr. Obama's administration: "…every onerous regulation puts American lives at risk. Developing America's own oil supply is a matter of national security." His short speech didn't give him room, however, to elaborate on his plans to avoid the dangers that the regulations are (at least nominally) designed to prevent.
Much of the rest of Harold Hamm's speech focused specifically on the security advantage of having a stable and long-term supply of crude oil available domestically. He called "crude oil" the nation's "most strategic geopolitical weapon." The foil to this weapon was the radical terrorism which he said hasn't shown signs of dissipating in the fifteen years since 9/11. Largely brushing aside environmental concerns, he said that "climate change isn't our biggest problem. It's Islamic terrorism!"
Though the oil and gas industry will no doubt feel a boost should Mr. Hamm be appointed under a Trump presidency, it will be interesting to see just how much he can accomplish with a divided Congress and nation. Though the environmental and economic benefits of fracking have been widely acknowledged in recent months, it remains to be seen if the stigma of the technology can be overcome enough to truly open up the oil reserves that lie dormant under our amber waves of grain. And without addressing in-depth the environmental concerns held by much of the nation, it will be difficult to gain the political momentum necessary to achieve the sort of deregulation he advocates.
Meanwhile, we'll be watching this election with popcorn in hand.
– Media Desk, John Perez Graphics & Design