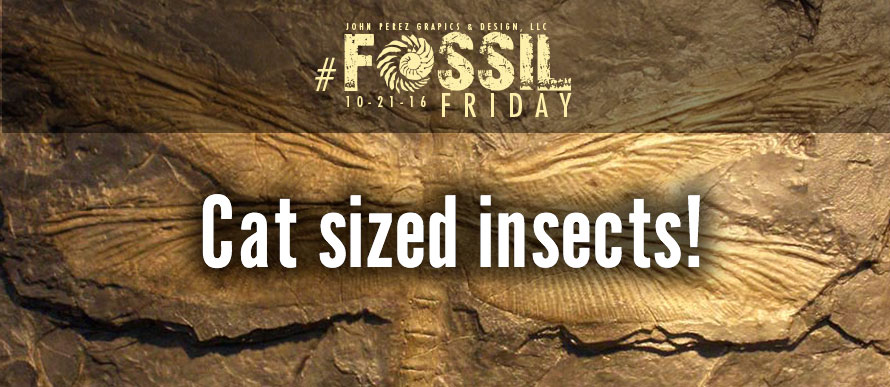 Texas and Alaska might not seem to have much in common on the surface. But look a little deeper and you'll find oil, a fierce independence….. and ginormous flying bugs. Yes, the mosquitos in these two country-sized states of the Union can sound like a flying phalanx of World War II fighter planes. You can feel the individual wing-beats of the blood-sucking albatross bugs.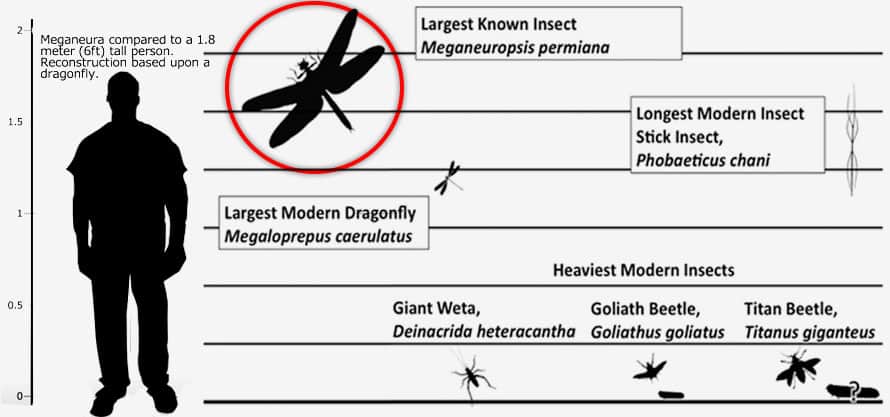 But incredible as it may seem, an even bigger insect once flew the world. Imagine a dragonfly– wings beating at about 30 beats a second. Now picture a dragonfly with a wingspan over two feet wide. That's Meganeuropsis permiana—the largest insect ever found. It's almost impossible to imagine the mechanics of flight for an insect with the wingspan of a falcon.
This difficulty is more than intuitive: the nature of any living creature's uptake of oxygen into its body had been thought to impose an upper limit on body size. The ancient dragonfly had well exceeded that limit. This led some scientists to theorize marge great concentrations of oxygen in the atmosphere during the era that these giants lived. This theory was put forward first in 1911 and initially met with resistance, but subsequently became an accepted hypothesis that helped explain gigantism in general during certain the Carboniferous and Permian periods. In addition, the development of giant flying predator insects like the Meganeuropsis permiana was further explained by Bechly in 2008 as a sort of "arms race" between predator and prey—a race to the outer limits of body size in order to eat or avoid being eaten, as the case may be. The fact that there were not yet any flying vertebrate predators allowed this evolutionary race to continue to its logical conclusion.
So the next time you take that fly-fishing trip to the Kenai River, or are cooking out in your backyard after a rainy spring, and hear "zzzzzzzzZEZEEEEEEEEEE……" Whack! Remember. It could be much, much worse.